We are excited to announce our partner Synolia is releasing the first version of their Prestashop Connector for OroCRM. PrestaShop is one of the world's largest ecommerce software platforms. This connector will allow users to seamlessly capture and integrate data from Prestashop into OroCRM to benefit from both systems providing the ultimate customer experience.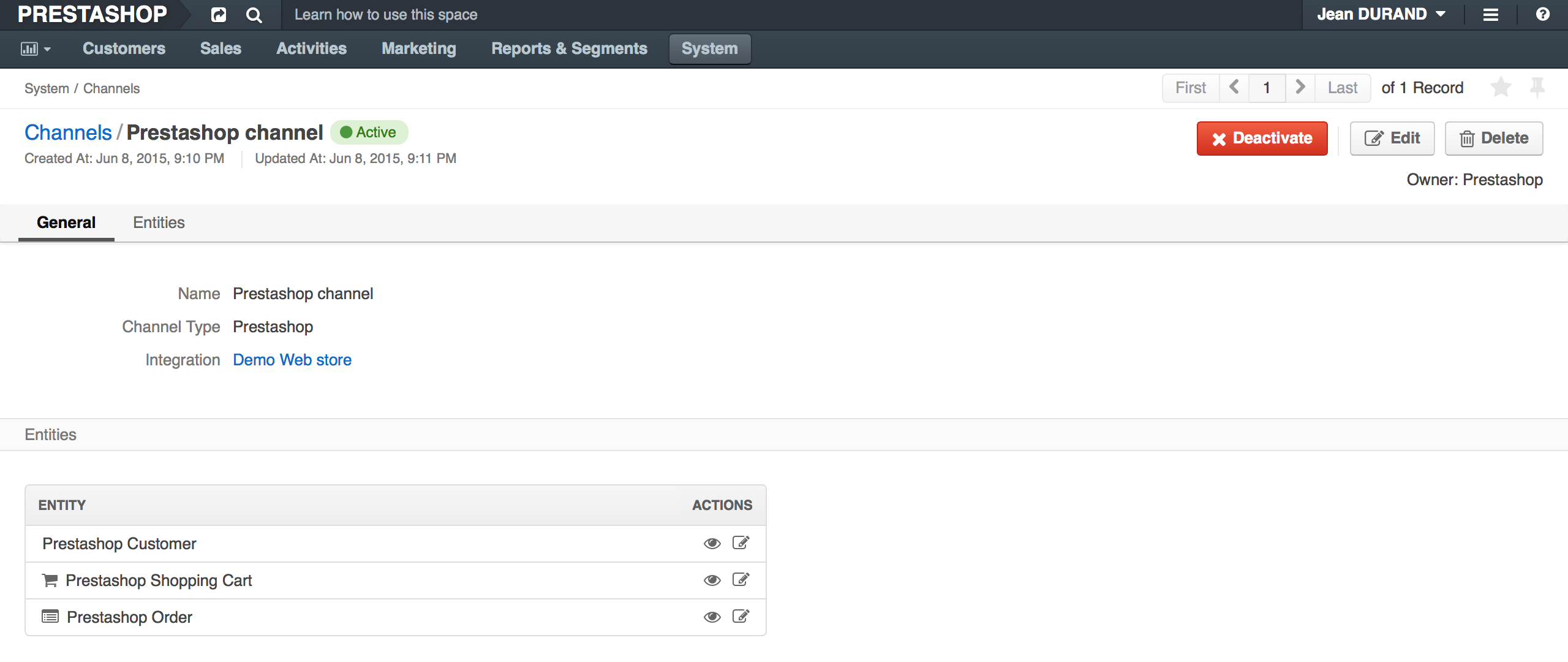 The Prestashop CRM Connector enables companies to sync Prestashop data from unlimited shops into OroCRM, including web customers, shopping carts (opened, abandoned, etc.), and orders. Its multi-channel management capabilities help users leverage data to segment customers, launch targeted campaigns, and increase sales. Capturing a holistic 360-degree customer view, businesses can gain valuable customer insights for personalization and behavioral targeting.

The Prestashop CRM Connector requires Prestashop 1.5 or higher, and is available for both OroCRM Community and Enterprise editions. The extension will be released to the general public mid-July and will be available in our OroMarketplace.
Synolia is currently looking for early adopters. For more information, contact us today!