Business expenditures can often become emotional. In some cases, executives will immediately dismiss a product based on price alone because they feel they can't afford it. In others, they will have a vague idea that an item "pays for itself" without doing the math to find out exactly what a product is worth in terms of increased productivity, reduced costs or increased sales. But, to truly decide what any product, including a CRM system, is worth to your business, you need to calculate your real return on investment (ROI).
How to Calculate Your ROI
Company return on investment (ROI) is typically expressed as a percentage. It's arrived at through a simple formula: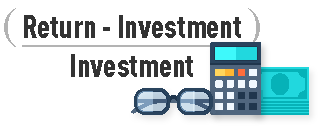 The cost of the investment is subtracted from the return, then divided by the investment. To get the percentage, multiply your result by 100.
Your CRM's ROI
Finding your return on a CRM will include two key factors like how many work-hours the product saves and how much it increases earnings. To illustrate with an extremely simple example, we will highlight Jane, who owns a small company that manufactures and markets candles and soaps. She has an online shop and sells her goods at festivals and farmers markets.
Jane begins using a CRM that costs her company $59 a month. She has an assistant that used to enter customer contact information into her mailing lists by hand, but, the CRM allows her to automatically get all client data into the same place. This saves 5 hours a month at her assistant's rate of $10 an hour.
Jane also starts using her CRM to automatically send drip marketing emails. Her customers, who used to hear from her only when Jane had time, now get friendly emails a month after a purchase, near their birthdays and anniversaries and a few days before Jane will have a booth at a local event. Her profitability from additional sales, attributed to these activities, increases by $200 a month. Jane's investment in a CRM nets her a 423% return.
Maximizing Your Individual Results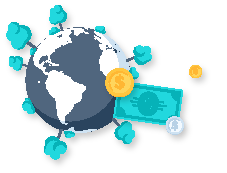 According to a marketing study by Forrester Research, CRM tools offer average returns of 243%. Nucleus Research says that the average return can be as high as $5.60 for every dollar spent. Every company is different and will get different results. The way that you use a tool will have a strong effect on how beneficial it is to your company. A few ways you can maximize your return on your investment in CRM:
Use your CRM to more effectively route leads to the best sales rep for a job. In a recent survey, companies said that increasing their internal efficiency through CRMs increased overall sales by 27%.
Create triggered email campaigns. Recently, a gourmet cookie site was having issues with abandoned shopping carts. By triggering emails to woo the customer back to the site, they increased their sales by 29%.
Make customer service more effective. In a report from Forrester Research, companies profiled were able to avoid hiring 1.5 full time employees for a 10-person customer service team even as the business grew, by utilizing Customer Service Tools more effectively.
In the end, the tools that you use are as effective as the ways that you choose to use them. In the case of CRM, most companies who are either adopting a CRM for the first time or are upgrading from a more primitive system understand that implementing a CRM is an ongoing process. If you are willing to invest the time, money and attention needed, a quality CRM can bring a significant return. Talk to someone here at Oro today about how to get the most out of your CRM investment.