Early last week, OroCRM held its very first partner training session in Europe. It was an incredible event as 21 developers and technical managers from our European partners came to learn more about the technology aspects of Oro.
The event took place in Eindhoven, Netherlands and was hosted by our partner, Madia, who was a wonderful host. For more information on Madia's expertise, view our recent partner announcement with them.
Yoav Kutner, our CTO, kicked off Day One by discussing why the world needs an Open Source CRM solution that can satisfy the needs of today's multi-channel and eCommerce merchants. He noted that today's CRM solutions are either outdated from a technology standpoint or just too hard to customize and match these various business needs.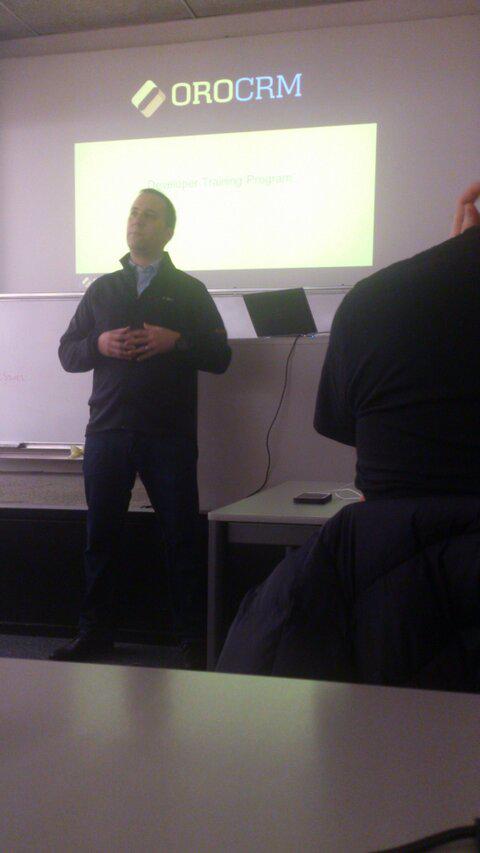 Discussion then moved to The OroPlatform as Yoav laid out the idea of how it will help companies build their own internal tools and create other applications on top of it. He mentioned the example of the open source PIM Akeneo that is already using The OroPlatform to build their new product.
Day One continued with Dima Soroka, our VP of Engineering, walking everyone through the OroPlatform architecture. Giving a detailed overview of the platform, he dove deep in to many of its key features. This also included other topics such as environment requirements, technology stack, and data schemas.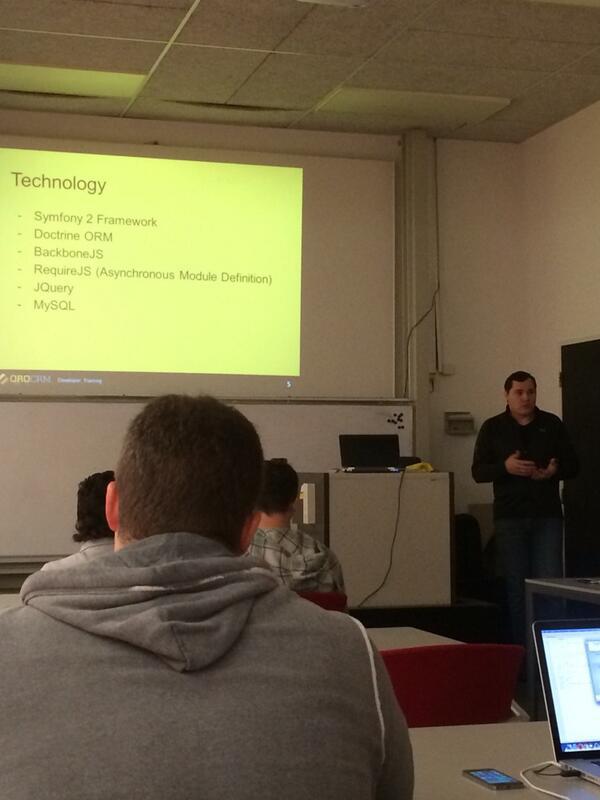 Following Dima, Yoav returned to highlight several key business features including Channels, Oro Flexible Workflow Engine (FWE), Oro Custom Report Engine (CRE) and other business entities. Ivan Klymenko, from our development team, then took the floor with examples of configuring custom workflows and reports while also maintaining delivery quality using CI, Unit and Functional test, and Automated Selenium test.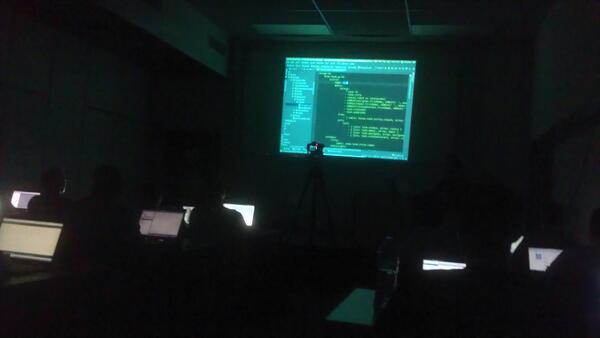 As Day One came to a close, our partners gathered together for a nice dinner at the popular local restaurant "Machinekamer." Housed in the former Phillips energy plant, the large old factory building was a great setting for everyone to have fun and let loose.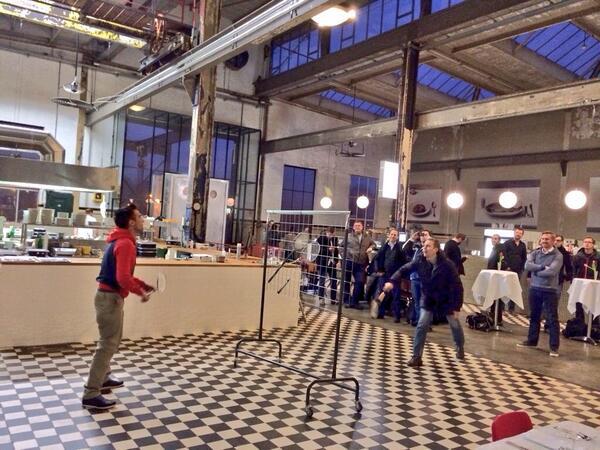 Day Two was completely dedicated to a live demo on how to work with the OroPlatform and OroCRM. Presented by our lead developer Ignat, he walked the developers through many of the coding standards and how to develop new custom features from start to finish.
These were two incredibly successful days that we were able to spend with our new partners and it only reaffirms the fact that we are on the right path to having one of the most exciting open source ecosystems.
We thank everyone that had a part in making this training happen and hope you can all join us next time in learning how to utilize both OroCRM and the OroPlatform for your business.
Related Posts: OroCRM Partner Preview, Eltrino Joins OroCRM Partner Program, Madia BV Joins OroCRM Solution Partner Program