Continuing our feature highlights, Release Candidate 1's Improved Reporting is a major upgrade from OroCRM's previous releases, with improvements to several key areas including the user interface, filtering process, and data format.
Release Candidate 1's updated filtering process now gives you the option to include multiple variants, conditional grouping, grid totals, and the ability to create reports with columns from related data fields. You can also export all of your report data in CSV format.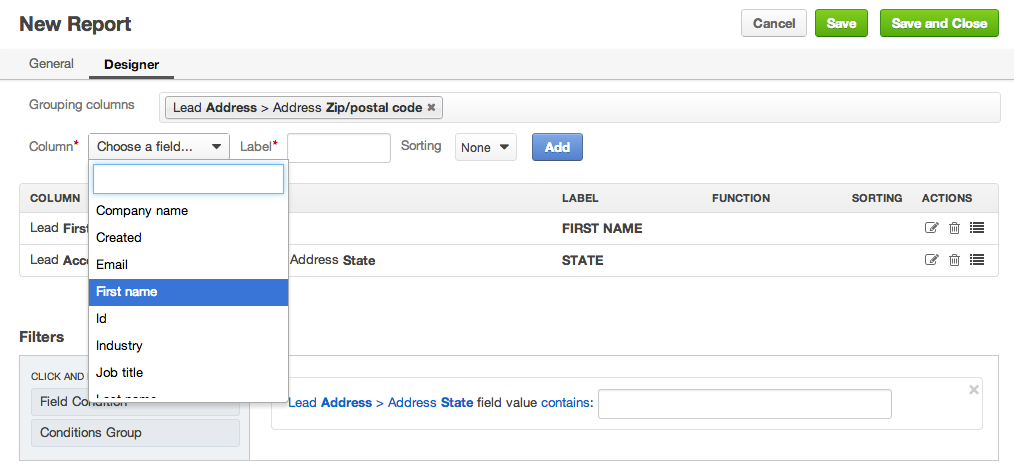 Above all, RC1's improved reports give you much more flexibility to create the reports you need to get a more complete view of your customers. Assuming you have all the necessary information for each field, you can create any kind of report you want.

For example, if your marketing team wants to begin more localized campaigns by regions that have more of your potential customers, you can create a report of your leads by their geography. The filtering process allows you to go one level deeper to access the contact address of each of your leads. The same can be done for other data fields, which would allow you to create a report that filters your highest paying customers or simply show you a general forecast of the opportunities in the pipeline.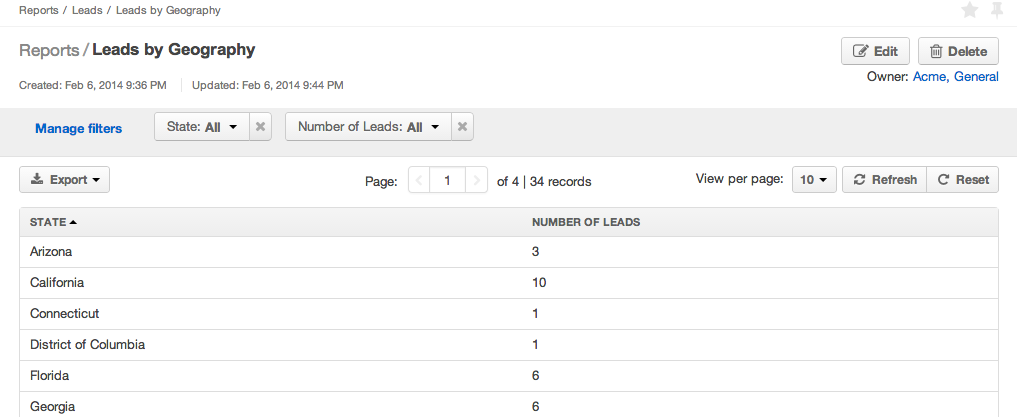 We look forward to giving marketers these tools to improve conversion and customer experience. Visit our Marketing Tools page for a closer look at what's coming!
Related Post: Release Candidate 1: Translations Management