When working with a large number of customer records, especially across multiple channels, duplicate data is almost a certainty. This not only causes confusion for marketing and sales teams, but also potential loss of customers as they are over-contacted.
With this in mind, one of our areas of focus is allowing integration of several data sets from multiple channels. We aim to decrease account confusion and increase conversion.
Account Merging

OroCRM's Release Candidate 2 now gives users the option to merge multiple accounts. Through an easy-to-use GUI tool, this highly requested feature allows you to simultaneously combine up to 5 account records.

This tool allows users to specify a Master Record where the multiple accounts are merged to, and then choose the data source for every attribute of the account. For these relation attributes (such as "Contacts," "Address," or "Tags") a merge action– Replace or Append – can be specified.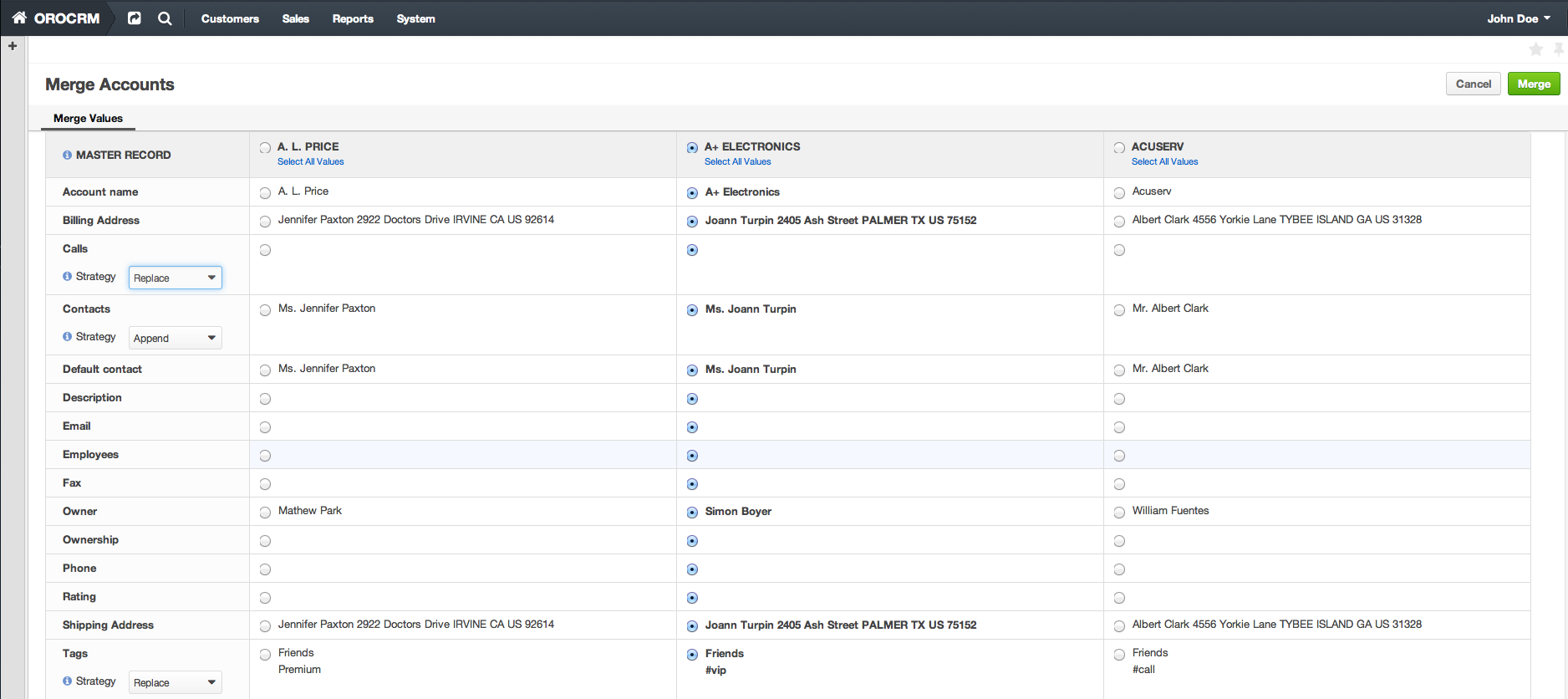 When "Replace" is selected, only the data from the selected record will remain. Choosing "Append" combines data sets into a single account.
Once accounts have been merged into one location, there is a simple CSV export option located to the right of the merge tool. Selecting this will export your list of accounts exactly as they are shown through OroCRM, allowing you to access all account information offline.
Related Post: Release Candidate 2 adds Embedded Forms