We've created OroCRM to be the most flexible open-source CRM application on the market for B2B and B2C businesses. In our ongoing efforts to continuously improve the platform, we have completed a few new features focused on improving work productivity. All these features are now available on the development environment.
Relate your Activities to Accounts, Opportunities, and Other Records
Contexts allow you to relate an event, such as Emails, Tasks, Calls, and Calendar Events, to a specific Account, Opportunity, etc. This allows you to establish meaningful links between activities and the records they can be related to.
For example, a sales representative can relate a call with a customer to a particular sales opportunity or relate a task to qualify leads and identify prospective customers to the specific Leads they have to work with. In another example, a support manager will find it handy to add a case raised by the customer and an order record as contexts for a task to figure out what went wrong with the delivery of said order.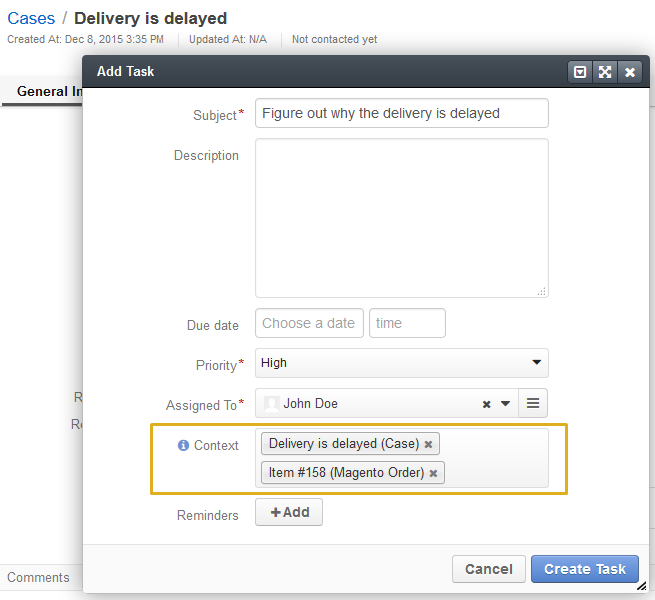 Relate your activities to various records.

Consolidate Related Activities under One Account
The Activity list in Accounts records now displays all activities recorded with that account's contacts and customers, as well as their related records, such as Orders, Opportunities, or Cases. This provides users with a fuller picture of an account, allowing them to more efficiently and effectively interact with that account.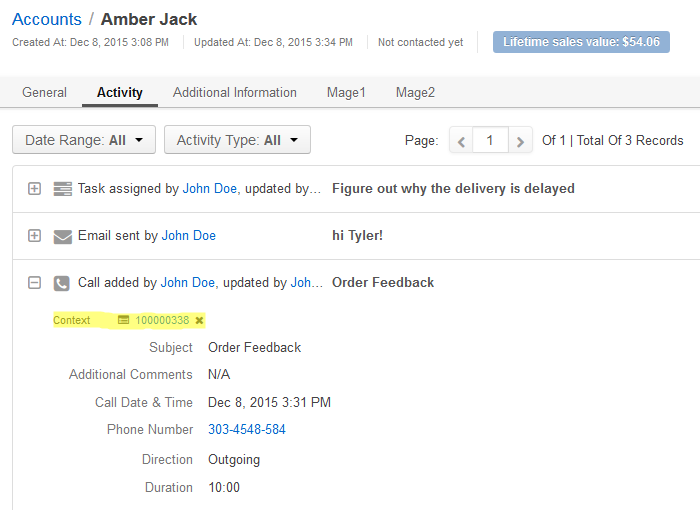 Activities list now includes all activities with the account, like calls about Magento orders.
To try these features today, download and install the current development version of OroCRM.
If you happen to find any issues with these features (remember, development is not yet finished and this is a preview version), please report them on our OroPlatform GitHub page.
As always, we look forward to hearing your feedback and comments in our forums.
Contact us today if you would like to learn more about OroCRM.
The Oro Team