As part of our ongoing efforts to make OroCRM the most powerful and flexible customer relationship management application on the market, we are excited to announce that we've completed several new features focused on improving work productivity. Except for our Enterprise Edition only features, which will be available in our next release, all these features are now available on the development environment.
Filter Performance Records by Business Unit
You can now make your team management even easier by filtering performance records not just by individual owners, but also by entire business units. Instead of having to manually search for every individual sales or customer service rep in his unit, a manager can now use the filter to select his entire team in the business unit and drill down individual reps from there. Both these filters can be applied simultaneously.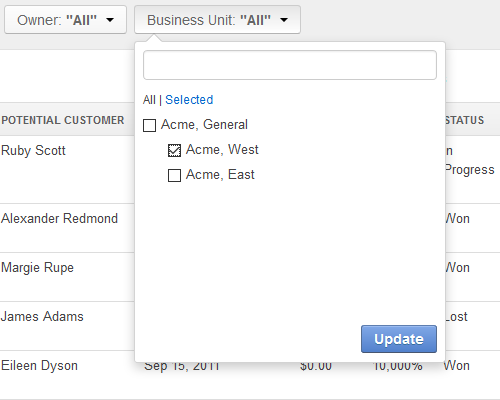 Opportunity Pipeline Forecast
Created to improve sales managers' productivity, OroCRM now has a new dashboard widget that provides managers with information on their current opportunity pipeline. Information displayed includes number of active opportunities, total budget, and weighted budget. This feature also comes with a new built-in report that shows you the grand total of opportunities for your business, as well as the breakdown of values for every individual manager.

Increase Efficiency with Inline Editing
To create a better experience for our users, we now offer easy to use inline editing of customer and account records in grids. This quickens mass processing of data, such as assigning opportunities to sales representatives or correcting their budgets and probabilities.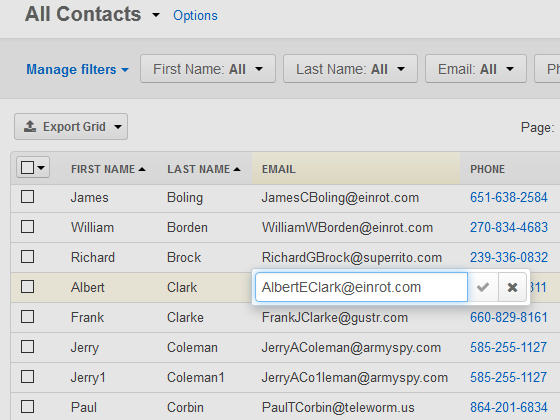 Customize the Columns in your Data Grids
Make your grids your own! The columns in your grids are no longer set in stone; users can now add or delete columns and change their order of appearance using the Grids Settings button. Developers can configure which columns are available for the user and make columns mandatory to display.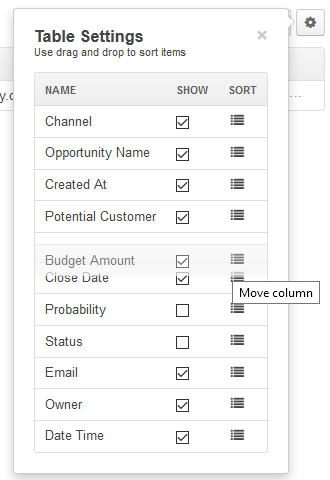 Share Records with Other Users
Only available for Enterprise Edition users, this feature allows users to bypass existing ACL rules and provide access to view records to other users who normally would not be allowed to see those records. Sharing is available for users, business units, and entire organizations, and can be set up in the Community & Collaboration section of the entity configuration.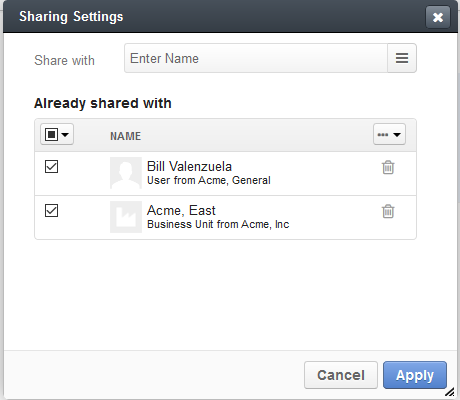 Relate your Activities to Accounts and Opportunities
Contexts allow you to relate an event, such as Emails, Tasks, Calls, and Calendar Events, to a specific Account, Opportunity, etc.
To try these features today, download and install the current development version of OroCRM.
If you happen to find any issues with these features (remember, development is not yet finished and this is a preview version), please report them on our OroPlatform GitHub page.
As always, we look forward to hearing your feedback and comments in our forums.
Contact us today if you would like to learn more about OroCRM.
The Oro Team