OroCRM Propels
Business to Success
Learn why thousands of companies all over the world value OroCRM

GVL
GVL represents artists, sound producers, and organizers in relation to their intellectual property rights.

MTH Retail Group
MTH Retail Group owns and operates a chain of household retail stores across Austria and Germany.

Hoyes Michalos
Hoyes Michalos is a Canadian debt management firm with 25 offices across Ontario. Their highly professional experts, who are Licensed Insolvency Trustees, provide custom-tailored services to individuals looking to resolve debt issues. Since 1999, Hoyes Michalos has helped over 40,000 Ontario residents plan and implement efficient debt management solutions.
"Our whole experience with Oro - from discovery calls to product design to customer onboarding, and support - has been perfectly executed. The Oro team worked extremely hard to ensure our organization not only had any CRM but the CRM we needed."

Campings.com
Since its launch in 2008, Campings.com has become a leading online booking site for holiday property rentals and camping sites. Their network includes more than 3,000 professional hosts and encompasses a variety of accommodations in France and across Europe. In addition, they have also begun a B2B service that connects companies with travel agencies, tour operators, and rental properties.
"Thanks to data centralization within OroCRM, we can discard our approximate reporting for more detailed insights. This allows us to better manage our marketing and sales activities."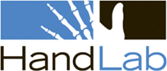 HandLab
Medical Devices
•
Raleigh, North Carolina
Founded in 1996, HandLab is a medical devices company that also offers ongoing educational resources and products to hand therapists. The company evolved to provide premium orthotic solutions to patients and the medical community but continues to provide ongoing education for dedicated hand therapists where complex concepts are conveyed simply and are connected to clinical experiences.
Contact us to learn more about OroCRM's capabilities Contact Us

Global Car Brand
This automotive company is one of the largest of its kind in Europe. With a history that dates back over 200 years, it is currently based in almost 160 countries and has over 10,000 stores. The company was looking for a CRM system that would help simplify the complex, multi-step process of purchasing a vehicle online, as well as give them a full 360-degree view of the customer purchase journey.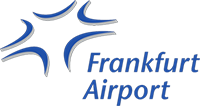 Frankfurt Airport
The Frankfurt Airport sees over 60 million people a year pass through its gates, making it the busiest airport in Germany and the fourth busiest in all of Europe. In addition to its transportation services, the airport also maintains hundreds of different stores and shopping facilities on its grounds, including both national and international retailers, supermarkets, and a number of restaurants.

Advisors Excel
Founded in 2005, Advisors Excel is an Insurance Marketing Organization that connects Independent Financial Advisors with other insurance and financial organizations, helping them create the kind of business they want. By providing them with services that include marketing plans, product training, business consultation, and document preparation and scrubbing, their network of Advisors can spend less time on daily operations and more time focusing on their individual clients.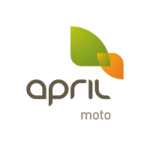 April Moto
A subsidiary of April Group, an international insurance agency based in France, April Moto specializes in providing insurance for motorcycles, scooters, and other two-wheeled vehicles, in addition to cars. They handle over 250,000 unique quotes per year using a network of 30,000 independent brokers, as well as through direct web, phone, mail, and in-store sales.