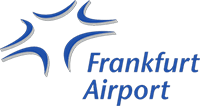 The Frankfurt Airport
The Frankfurt Airport sees over 60 million people a year pass through its gates, making it the busiest airport in Germany and the fourth busiest in all of Europe. In addition to its transportation services, the airport also maintains hundreds of different stores and shopping facilities on its grounds, including both national and international retailers, supermarkets, and a number of restaurants.
The Challenge
Rather than pay a fixed rent, the stores at the Frankfurt Airport pay a share of their revenue. For this reason, the airport wanted a way to increase sales.
In order to do this, they realized that they needed to give their stores a unified online presence, in addition to their physical locations. The challenge of creating and managing an online portal where travelers could shop for goods and services at any of their stores, regardless of where they were, required the following capabilities:
A system that could integrate with the stores' various retail ERP platforms.
The flexibility to connect together additional services, such as the airport's website and mobile app, loyalty programs, travel information, and more in order to deliver promotions and services to passengers throughout their journey.A system that could address the needs of both online and offline commerce.
The Solution
The OroPlatform, which is the foundation for both OroCRM and OroCommerce products, was integral in resolving this challenge. Using the CRM capabilities found within OroPlatform, our partner AOE was able to build a comprehensive omnichannel experience for Frankfurt Airport's retail division.
This gave travelers and consumers a single, centralized eCommerce portal for them to explore the airport's numerous stores, make purchases, or place orders for pick up later on. It also increased consumer engagement by giving them an additional avenue beyond the physical stores to shop. More specifically:
Taking advantage of OroPlatform's customizability and flexibility, the retail activities of each store can now be monitored and managed through the Frankfurt Airport website.
This interconnectivity opened up new marketing opportunities so that the airport can better appeal to the many travelers who pass through.
Visitors to Frankfurt Airport now have a simple way to shop for goods and services, while the airport has opened up a new channel for generating more revenue.
More OroCRM Success Stories