View, Create, and Process Your Emails¶
Activity Section¶
All the emails sent to a record are displayed in and can be reached from the Activity section of a record's page.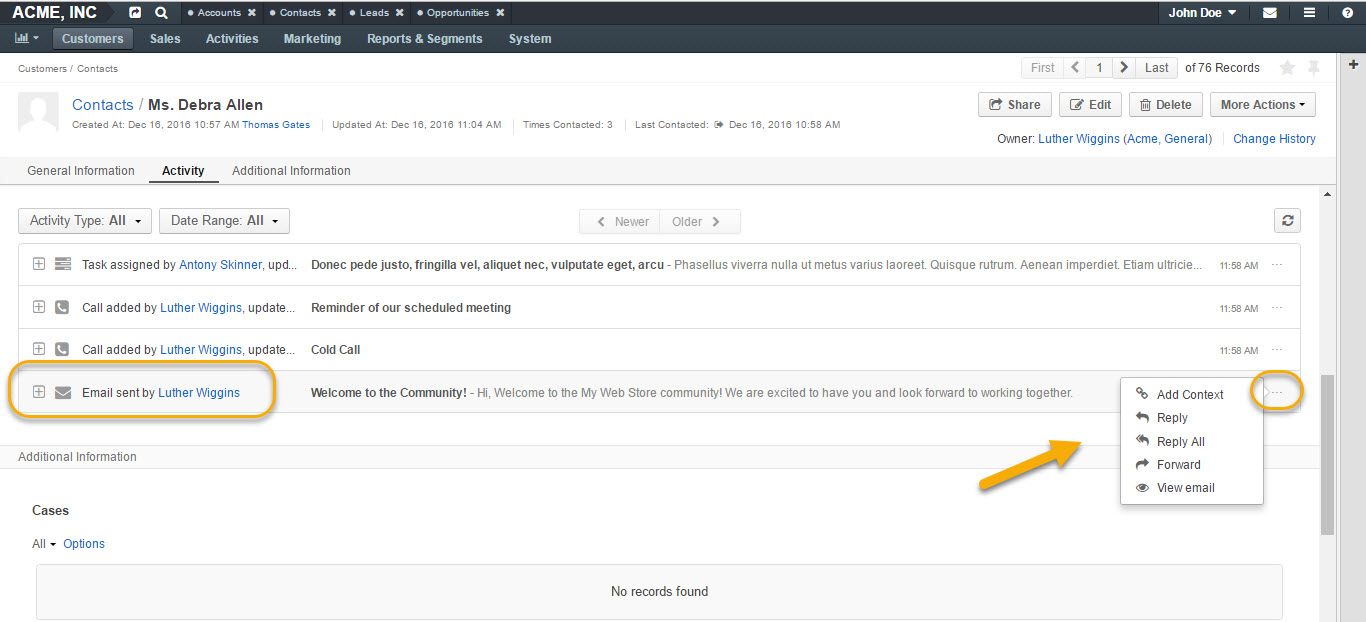 Clicking on the ellipsis menu of a record will launch the following action list for an email:
Add Context (define a record related to the email).
Reply (reply directly to the sender).
Reply All (reply to everyone in the email conversation).
Forward (forward an email to a different recipient).
View Email (view the selected email).
Recent Emails Widget¶
The Recent Emails widget allows you to see most recent additions to your inbox and outbox.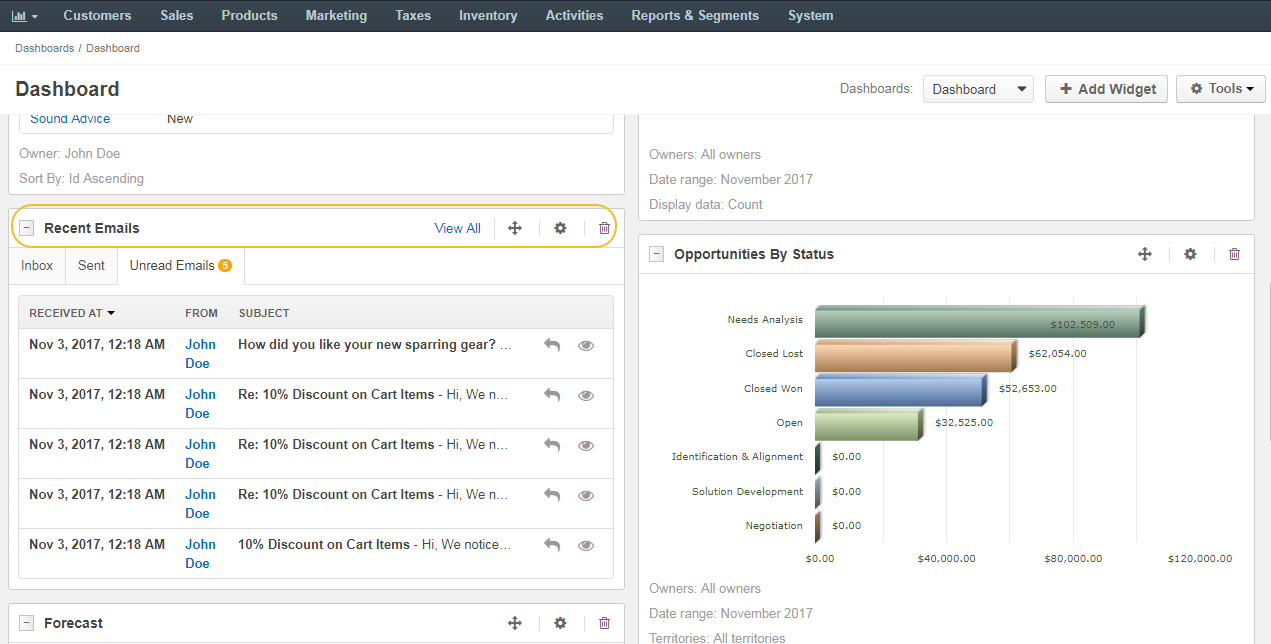 Note
For how to add widgets to the dashboard and manage them, see the relevant topics: