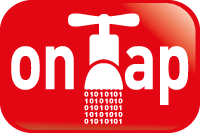 Having spent over 7 years developing open source eCommerce solutions, On Tap have amassed an unsurpassed portfolio of knowledge and technical know-how which we put to use, empowering our customers to harness customer data to innovate, grow and succeed in fast-paced and ever more challenging omnichannel environments – both B2C and B2B.
Our global, multi-discipline team have a huge amount of eCommerce experience and includes developers, project managers, business analysts and solutions architects.
Our abilities as a highly competent technical agency make us best placed to help our customers deliver projects that involve complex requirements spanning multiple vendors, including design, user experience and integration.