Oro, a Representative Vendor in Gartner's 2022 Market Guide for Marketplace Operation Applications
Learn More
OroMarketplace Benefits Everyone in Your Business Ecosystem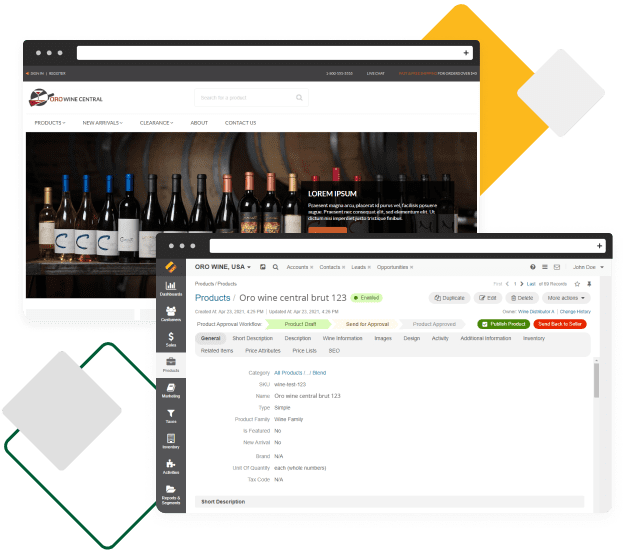 Marketplace Operators:
Online marketplace management software made for any corporate structure, seller network, or market.

Gain full visibility of your inventory, including what is available, and how much you've sold.

Build a marketplace for the future.

Add additional sellers and an unlimited number of SKUs.

Unite an ecosystem around your brand with self-service portals for buyers and sellers.

Grow your reach,

whether nationally or internationally

, into new markets and selling channels.

Develop new revenue streams with memberships, promotions, or value-added services.

Gain visibility of sales activity with reports. Keep track of product profitability and make better forecasts.
See Marketplace Operators' Features
B2B Vendors:
Onboard vendors easily with

a ready-made online presence and start selling in hours, not weeks.

Give vendors tools to manage their accounts, employees, inventory, product information, and more.

Launch branded storefronts that preserve vendor brand identity and improve the customer experience.

Put vendors in front of their audience and help them expand  to new locations and markets

.

Streamline

inventory management

and the vendor fulfillment with multi-warehouse support.

Automate requests for quotes, order management, pricing, promotions, and shipping calculations.

Improve the buyer-seller relationship with built-in request-for-quote capabilities and a native CRM.
See B2B Vendors' Features
Buyers:
Enable procurement specialists to research and manage suppliers vetted by their industry peers.

Offer personalized product, configuration, and purchasing based on segment, account, or individual.

Provide buyers with corporate accounts and access permissions to browse, place orders, and self-serve.

Build buyer trust with extra verification and protection against dishonest vendors

in your marketplace management platform.

Streamline the procurement process with price negotiation, shopping lists, CSV-upload ordering, and re-ordering.

Deliver the right checkout experience for every customer. Offer unique payment terms, billing, and invoicing.
See B2B Buyers' Features
Build a Marketplace of Any Type with OroMarketplace
Forget about limitations and workarounds. Grow with the most flexible and robust
marketplace management software.

Product Marketplace
Create B2C, B2B, or D2C (direct to customer) marketplaces targeting whole sectors or niche industries. Offer buyers competitive, personalized prices, great product selection, the ability to order from multiple sellers at the same time, and much more.

Service
Marketplace
Service marketplaces enable organizations to sell various B2B or B2C services from a single place. Take advantage of this quickly growing model and build a marketplace for professional, digital, peer-to-peer, or other services.

Booking Marketplace
OroMarketplace supports booking marketplaces, enabling buyers to search for and book products, services, and appointments. With availability and calendar management, you can offer your services in a friction-free and intuitive experience.
Why Is OroMarketplace the Ultimate Marketplace Management Platform?
Integrated Solution
OroMarketplace has everything you need to operate a digital marketplace in one application. There is no need to purchase and integrate separate digital commerce or content management solutions.
Operates Any Type of Marketplace
Build B2C, B2B, physical, digital, service, and bookings marketplaces, and deploy according to your requirements. Set up any revenue model, including transactional, subscription or freemium.
Gets You to Market Faster
Built from the ground up for B2B, OroMarketplace comes with diverse B2B features out of the box, translating into fewer customizations and a smaller total cost of ownership.
Flexibility to Meet Your Needs
Easily customize your marketplace. The modern architecture and open-source nature of OroMarketplace enable you to create a selling environment that meets your exact business needs.
Built-in CRM
Marketplace management operators and vendors get a 360-degree view of their leads, opportunities, and accounts with a comprehensive and natively integrated CRM for marketplace.
Transparent License Fees
Keep your costs predictable with fixed software license fees. There are no transaction or general merchandise volume (GMV) fees with OroMarketplace.
How Does Building a Marketplace with Oro Work?
We understand the complexity and versatility of the marketplace business model. We also believe that no two projects are the same, so we built OroMarketplace with the flexibility to accommodate any industry and use case. We take the time to learn about your specific business needs and requirements, using it to build a comprehensive digital architecture.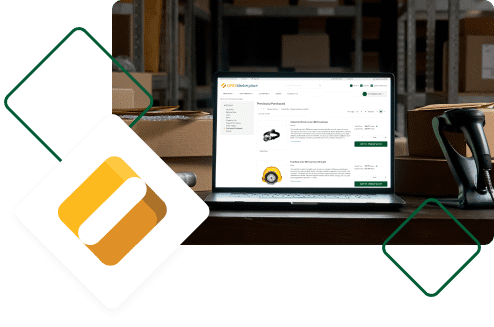 How Does Building a Marketplace with Oro Work?
1.

Strategy and Goals

Connect with an OroMarketplace expert first to discuss your marketplace model and goals. Receive immediate recommendations, and schedule a guided demo of the product to see how it applies to your exact use case.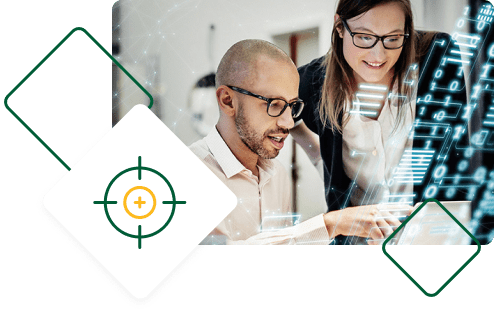 How Does Building a Marketplace with Oro Work?
2.

Select Your Partner

We work through our trained partner network to connect you with the right implementation partner for your marketplace needs. After consultation, you'll have a clear understanding of what your solution needs to do.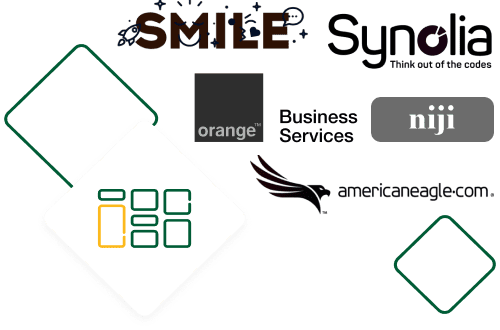 How Does Building a Marketplace with Oro Work?
3.

Implementation

With years of experience implementing online marketplaces under our belt, you're in good hands. Throughout implementation, the Oro core team supports, guides, and reviews the development of your project with your partner to ensure quality and speed.
How Does Building a Marketplace with Oro Work?
4.

Support and Improvement

Once your new platform is live, you receive continuous support from your implementation partner and the Oro support team. OroMarketplace ticketing support is available for you 24/7.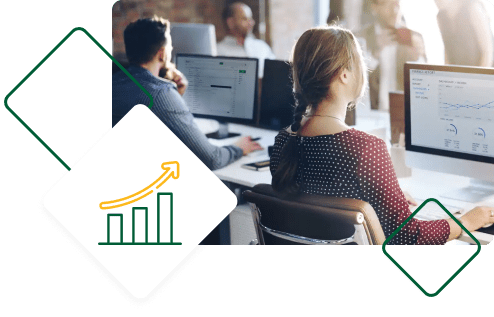 How Does Building a Marketplace
Define Goals
Select Partners
Implementation
Support and Improvement
OroMarketplace Brings Diverse Marketplaces to Life

Manufacturing
Manufacturing
Take your products and services wherever customers are. Build strong relationships with partners and suppliers, starting from easy onboarding and selling experiences and ending with powerful insights along the entire value chain.
Accommodate diverse suppliers and products
Target specific markets, verticals, or geographies
Sell B2C, B2B, or B2G without conflict
Offer value-add services to specific needs
Distribution
Distribution
Bring potential wholesalers and buyers together in one place. Accommodate diverse warehouse operators, third-party sellers, and service providers on their own terms. Provide buyers with a single purchase destination where they can compare prices, products, and services. 
Corporate account management for sellers

Vendor onboarding and monitoring tools

Product validation and quality assurance

Full or partial dropshipping scenarios

Procurement
Procurement
Allow procurement specialists to self-serve with fast search, simple navigation, and millions of SKUs at their fingertips. Give buyers visibility into their orders and the security and peace of mind that their goods will be produced and delivered on time.
Government, commercial and internal procurement

Complex inventory management software capabilities

Supports local, federal, and international agencies

Unique approval, pricing, fee, and bid structures

Franchising
Franchising
Build a marketplace that mirrors your franchise relationships with every account, business unit, or physical location. Automate manual processes, streamline operations, grow existing relationships, and capture new opportunities with ease.
Introduce eCommerce to physical locations

Manage multiple sales channels centrally

Create an omnichannel franchise experience

Streamline procurement for franchisees
Our Global Partner Network Gets You to Market Fast
40+

certified SI's

100+

countries

40,000+

community developers
Oro partners are solution providers, system integrators, and full-cycle digital agencies with years of experience implementing, customizing, and maximizing the potential of Oro software products for businesses like yours.
View All OroMarketplace Partners

Planning a Marketplace Project?
Every business and every industry is unique, which means that no two marketplaces will be the same.
Get off on the right foot with OroMarketplace, the only integrated online marketplace management software fit for the job.
Request a Guided Demo
Ready for a personalized demo? Schedule a discovery call with one of our experts today.
Schedule a Demo
Start the Discussion with Oro
Have a question or need a consultation? Chat with an expert today.
Contact Us