The COVID-19 pandemic grew digital commerce faster than anyone thought possible. Newfound attention on digital selling technologies spilled over into B2B eCommerce and enterprise B2B marketplaces.
The enterprise marketplace is a relatively new selling model enabling organizations to expand their scope of business, strengthen their ecosystems, and adopt new sources of revenue. In addition, enterprise marketplaces offer numerous advantages such as increased innovation, improved efficiency, resilience, and customer satisfaction.
Gartner says...
By 2023, 15% of medium- to high-gross-merchandise-value digital commerce organizations will have deployed marketplaces. Additionally, 70% of enterprise marketplaces will serve B2B transactions.
Marketplaces are as diverse as the companies that create them. Different enterprises have different target audiences, B2B buying process, challenges, and requirements. Thus, their marketplace strategy, selection of a platform vendor, and implementation differ.
In this post, we will identify the different marketplace types, explore benefits, and look at the barriers to creation.  In the second half of the article, we'll go over some software implementation options and explore how a B2B-focused approach can be tailored to any business model, organization, and marketplace need.
What Are the Business Benefits of Enterprise Marketplaces?
An enterprise marketplace is an online marketplace operated by an organization. It is attractive for companies seeking to expand offerings with complementary products, strengthen partner networks, or maximize existing assets. 
A typical enterprise marketplace arrangement involves the parent organization transacting its products and services alongside selling partners. Digitally-native marketplaces like Amazon, Alibaba, eBay, Uber, and Etsy don't offer goods or services. Their business is connecting sellers with buyers. There are three main categories for enterprise marketplaces: a multi-vendor marketplace, a procurement marketplace, and a branded marketplace. Their functions may overlap, but they have critical differences and offer real-world examples of successful marketplaces of each type.
1. Multi-vendor marketplace
A multi-vendor marketplace gathers various vendors under the enterprise wing. Here, the enterprise is concerned with connecting selling partners with potential customers. A multi-vendor online eCommerce website thus becomes a trustworthy destination, and operators can focus on delivering quality goods and services, thereby growing it. Operators monetize the marketplace with placement fees, memberships fees, transaction fees, paid vendor features, value-added services, and logistics-associated charges.
New revenue streams
Multi-vendor marketplaces can start collecting revenue without investing in inventory, warehouses, and logistics assets. Aside from subscriptions and commission fees, two popular monetization models, marketplaces can charge for services like shipping, insurance, after-sale support, and more.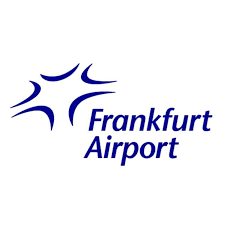 Frankfurt Airport operates an online marketplace that allows retailers within the airport to provide passengers with a unified commerce experience. Shops and restaurants pay a membership fee to manage their brand pages, list products, and offer customers promotions redeemable online and in their stores.
Connect with end-customers
A marketplace must offer a great customer experience to be appealing to selling partners. When B2Bs expand to new models such as B2B2C, or D2C, they must preserve existing selling channels and strong relationships with distributors and wholesalers. To accomplish that, organizations must strike a balance of engaging with sellers and customers.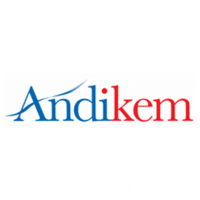 Andikem is a US and Mexico-based chemical fulfillment company that facilitates transactions between producers and end-users. Its business model supplies supply chain transparency to increase fulfillment efficiency and product delivery. The result is lower prices and additional value-added services to customers.
Distribution
B2B2C marketplace
Develop new capabilities
When businesses can identify pain points, they can come up with solutions that bring value to their ecosystem. With greater visibility into supply chain and fulfillment, the marketplace allows brands to develop new selling channels and create new offerings to increase their sales.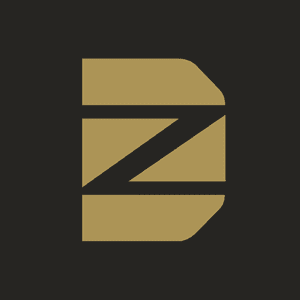 DOZR, a Canadian construction rental company, introduced WebStores, a marketplace that connects 15,000 suppliers with hundreds of thousands of contractors. After identifying the unmet need of contractors to book equipment rentals online, DOZR offered suppliers with a white-label eCommerce application so they could offer a better customer experience.
Construction
B2B marketplace
2. Procurement marketplace
A procurement marketplace is a gated selling platform for contract purchases between pre-approved sellers and buyers. This type of eCommerce is used by governments, franchisors, distributors, and suppliers that prioritize control over their supply chains. Instead of collecting fees, enterprises gain value by helping partners meet their business needs, streamlining processes, cutting costs, and building stronger relationships.
Manage procurement
Marketplaces help governments, large organizations, and supply chains with procurement. These entities usually coordinate between subsidiaries, business units, and purchasing specialists to maintain strict ordering processes. Marketplaces offer much-needed transparency into this process.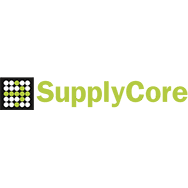 SupplyCore is an Illinois-based supply chain, logistics, and support solutions company that serves the US government, agencies, and foreign partners. Its digital platform is designed to manage complex orders digitally and without manual input, enabling customers to track order status from quote to delivery, and support handling.
Distribution
B2G procurement
Streamline purchasing
Enterprises selling to businesses often deal with multiple suppliers, pricing strategies, and order approval processes. A marketplace can help facilitate negotiations, enable self-service, and offer a heightened customer experience. This has the potential to improve efficiency and lower costs for all parties involved.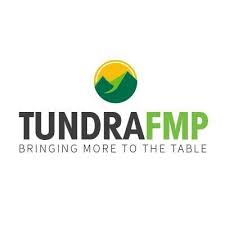 With over 600 brands selling 65,000 products, Tundra Restaurant Supply isn't any regular wholesale restaurant equipment. It provides discounted products to brands like Chipotle - and they all require a unique customer experience. The industry also heavily relies on free shipping, which calls for a flexible marketplace platform that can deliver on these promises.
Distribution
B2B marketplace
Facilitate franchise relationships
Franchise businesses depend on strong franchisor-franchisee relationships to remain successful. For the franchise model, the marketplace maintains visibility into these relationships. It becomes a collaborative environment facilitating ordering and fulfillment, which improves the experience for end customers.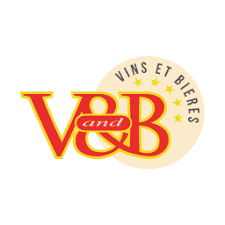 V and B is a France-based retail franchise that blends the wine cellar with a beer pub. As part of its digital transformation, V and B adopted an omnichannel, cloud-first strategy. It allowed them to centralize inventory and streamline operations for headquarters, franchises, and supply chains.
3. Branded marketplace
A branded marketplace is best suited for organizations that want to expand their product offering, partner, and customer network. By adding a marketplace to their core business, enterprises benefit from greater visibility into value chains, improved partner relationships, customer journeys, new capabilities, and revenue streams. It's a way to remain agile, capture a wider market share, and future-proof their business.
Expand product offering
Increased competition is forcing enterprises to seek out partnerships with other enterprises or third parties to offer better value for customers. Brick-and-mortar big-box and B2C mass-market retailers are creating eCommerce websites around their brands to grow their product offerings.
Walmart Marketplace is the second largest marketplace in the US after Amazon. Unlike its rival, Walmart offers vendors and end-users a network of 5,000 brick-and-mortar stores. It can offer vendors more selling options including the opportunity to sell select products in their stores.
Leverage business assets
Organizations with a large distribution center, warehouse, or location network can maximize their assets with a marketplace. Enterprises can connect marketplaces with fulfillment centers or pick-up locations, unlocking value for themselves and their customers. That results in greater supply chain visibility, new product offerings, and a better customer experience.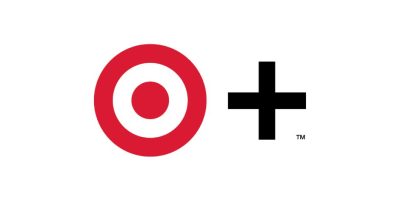 Unlike Walmart Marketplace, Target Plus is an invite-only online selling website that leverages the Target distribution and store network to sell directly to consumers. As part of its Target Plus partner program, Target hand-picks its sellers and brands and pushes products on Target.com, Target apps, and partner sellers.
Improve product information
For verticals that find creating a usable and profitable online customer experience to be a challenge, a marketplace can perform an important function. By focusing on presenting the product, enterprises can offer a strong value proposition to vendors and customers alike. This is appealing to B2Bs that carry large SKUs, have highly configurable or custom products, and must maintain high-quality product information across channels.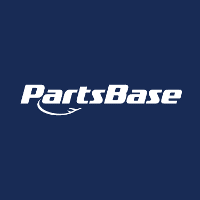 PartsBase is the world's largest aircraft parts company, carrying more than 15 billion aerospace parts. It supplies parts to aviation, defense, and aerospace clients around the world. Its B2B-focused marketplace platform supports over 100,000,000 lines of inventory from over 5,000 sellers.
Distribution
B2B marketplace
Strengthen the partner ecosystem
Businesses with large or growing partner networks appreciate online sites connecting buyers and sellers for their ability to centralize and enable collaboration. Since they facilitate strategic business partnerships, marketplaces also help organizations offer complementary and substitutive products to customers, translating to larger average order values.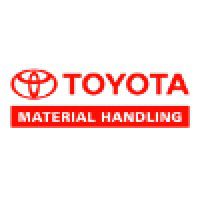 Toyota Material Handling is the world's leading material handling equipment rental and service company. With an enterprise marketplace, it gathered over 200 certified dealers on its platform to offer a better partner experience, grow engagement, and offer end-customers greater selection.
Manufacturing
B2B2B marketplace
Simplify purchasing
Nearly every B2B vertical can simplify purchasing with marketplaces. Enterprises can digitize the comparison research and purchasing processes to remove friction. By bringing together multiple suppliers, enterprise marketplaces can fill unique business needs and position their business as a leader in the market.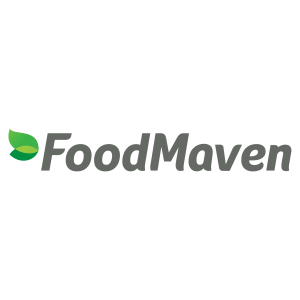 FoodMaven is a produce company that resells oversupplied food from producers, manufacturers, and distributors to the foodservice industry at a discount. Its marketplace automatically shops the items customers purchase most often and alerts them to the best supplier. The marketplace brings agility and ease-of-purchase to traditional food supply chains that aren't always easy to navigate.
Distribution
B2B marketplace
The Many Building Blocks for Marketplaces
Developing a B2B eCommerce marketplace requires a commitment of resources. This includes the people and the technology to create and implement your marketplace. They lay the cornerstone of your eCommerce website and are the blocks with which success will be achieved.
Prepare the foundation
An enterprise marketplace introduces new operational structures to your business. These include new roles for partners, new purchases processes, fulfillment workflows, payment methods, and monetization modes. Replacing previous, tried, and true processes with digital ones can be a challenge. Build a strong foundation by communicating the benefits to stakeholders. Including as many people as possible creates ownership and lets team members better prepare for their roles. Craft initiatives around employee and customer adoption such as content creation, regular training, and addressing feedback. Build a culture of continuous improvement.
Commit the resources
Building a marketplace isn't a fast or cheap endeavor. Aside from selecting a B2B marketplace solution, you'll need to appoint considerable resources for customization, partner engagement, modifying processes, retraining employees, and more. Not to mention, you must constantly monitor trends, identify product and experience gaps, and look for ways to improve your revenue model. The amount of investment required to create and grow this type of business successfully may be off-putting to all but the most mature and ambitious brands.
Gather the right tools
Marketplace management platforms are not one-size-fits-all or plug-and-play software. Start the discussion with your selling partners, digital transformation consultants, implementation companies, and the software vendor. A sample B2B marketplace RFP is a great starting point for B2B platform selection because it allows you to identify the requirements and B2B features you need. You'll be better informed about capabilities, customizations, and integrations and have a productive conversation with software vendors.
Let Strategy Guide Vendor and Implementation Decisions
After ironing out your strategy, it's time to work on turning your plans into reality. You'll need to work with business leaders, software vendors, and implementation partners to help you get there. Let your marketplace strategy guide the vendor selection and implementation process. There are three possible approaches to creating your marketplace:
Integrated marketplace management platforms
Whether you're building an online business from scratch or replatforming an existing solution, a new marketplace is resource-intensive. Integrated marketplace management platforms minimize costs, time, and complexity. That is ideal if you want to:
create a new multi-vendor marketplace in your industry

combine multiple digital selling channels on one platform

reduce complexity and shorten implementation
An integrated solution is the easiest and fastest way to get started with an enterprise marketplace. It provides everything to get started and succeed: a storefront, vendor management features for the operator, brand management tools for vendors, powerful workflow capabilities, shopping cart functionality, and a customer self-service portal.
OroMarketplace is an integrated B2B marketplace platform that supports a multitude of marketplace scenarios. It comes with a B2B eCommerce system to handle the front-end website and transactional components such as shopping cart, checkout, and self-service. It includes a B2B-focused CRM (OroCRM) for improved lead management, vendor onboarding, request for quote (RFQ), collaboration, automation, and marketing decisions. OroMarketplace integrates with leading ERP, procurement, product information (PIM), and business intelligence software through an extensive set of back-end and front-end APIs. The result is cost-efficiency, reduced complexity, and faster time to market.
Barebones marketplace management platforms
If your selling partners and target audiences demand highly sophisticated front-end experiences or if you wish to preserve the existing system, you can implement a barebones platform to provide back-end functionality. This strategy allows you to:
add an enterprise marketplace to your eCommerce business

simultaneously migrate your eCommerce, CMS, and marketplace platform

retain maximum customization and integration ability
With this option, functions like the storefront, shopping cart, and check-out are not managed by the marketplace platform. Instead, back-end functions like seller onboarding, multi-vendor functionality, approval processes, order splitting, fulfillment workflows are all managed by the marketplace.
The vendor and customer-facing components can be supplied by third-party commerce vendors like Shopify, BigCommerce, or Adobe Commerce (Magento), and integrated via pre-built connectors or the API. Marketplace vendors such as Mirakl and Izberg offer back-end platforms that are implemented through solution integrators and implementation partners.
OroMarketplace can also be used as a marketplace order management system (OMS) in a headless architecture. Oro's flexible, open-source architecture, extensible API, and large ecosystem of solution providers give brands the freedom to realize complex user experiences and preserve their competitive advantage.
Procurement and supplier management platforms
If you are a government, franchisor, supply chain integrator, or logistics business, you likely have a stable, non-fluctuating product lineup and supplier base. Your goal is to facilitate and digitize these relationships as opposed to taking the role of an operator. Select this option if you:
want to digitize existing franchise or procurement operations

maintain a gated environment for suppliers and vendors

do not need to grow the number of vendors and buyers
In this case, you may not need all the features provided by a B2B marketplace platform solution. A robust multichannel B2B-focused eCommerce software like OroCommerce supports multiple organizations and multi-vendor relationships in a single instance. It provides enterprise-grade B2B features out of the box, such as support for corporate account structures, role-based access, a powerful workflow engine, pricing tools, and more. OroCommerce has many elements that allow enterprises to offer value to selling partners far beyond facilitating a transaction.
Remember, enterprise marketplaces isn't the only way to capitalize on the marketplace boom. Learn from successful marketplaces operating with the Alibaba B2B business model. Many B2B sellers also consider selling on Amazon Business.
Converting Strategy Into Reality
Marketplaces are lucrative but also complex and resource-intensive. As manufacturers, distributors, governments, franchisors, and retailers adopt marketplaces of their own, competition will only increase.
So how to start a B2B marketplace? Take a thoughtful and measured approach by developing a strategy. Carefully define your goals, operational processes, revenue requirements, and the needs of your audience in a structured manner. Then match your needs to the features and capabilities of your marketplace platform vendors.
Questions and Answers
How do I create a B2B marketplace?
The first step is to analyze your industry and determine the need for a marketplace. Look for the specific industry or customer-specific pain points you can address by building a B2B eCommerce. Then, identify a strategy and work on a plan to bring it to reality. Include company leaders, departments, partners, customers, and other stakeholders in the process. After that, you can start a discussion with potential solution providers.
How to build a B2B eCommerce marketplace?
An enterprise marketplace is essentially a brand with a B2B eCommerce website and a marketplace. Expanding into the marketplace business model adds a layer of complexity: there are more advanced features for selling partners, order splitting functions, payment reconciliation, monetization models, and so on.
How much does it cost to develop a B2B marketplace?
The cost of developing your marketplace will depend on whether you want to build your own, integrate with existing business systems, or select an integrated marketplace platform. While the cost varies greatly, it will start from around $40,000 and up. It will also depend on your vendor, the complexity of your system, the capabilities you're looking for, and the amount of development you need.
How long does starting a B2B marketplace take?
In general, B2B marketplace development is a time-consuming process. Many vendors offer to make a B2B marketplace within six months to longer than a year. If you're looking to start this type of business, it's essential to consider the development, implementation, and testing stages and make room for them in your timeline.