Oro had the pleasure of joining one of our top partners in a two-part episode of their highly praised podcast, Lessons for Tomorrow by Americaneagle.com. In this episode of Lessons for Tomorrow, host Tim Ahlenius, interviews Derek Cwik, Solution Engineer at Americaneagle.com, and Yoav Kutner, CEO & Co-Founder of Oro Inc., on the booming emergence and the evolution of B2B marketplace platforms. This episode covers business-to-government marketplaces, various integrations involved in marketplaces, and how smaller marketplaces can compete with larger giants like Amazon.
You can listen to the first part of the podcast here.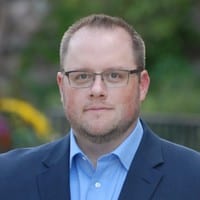 Tim Ahlenius
Host, Lessons for Tomorrow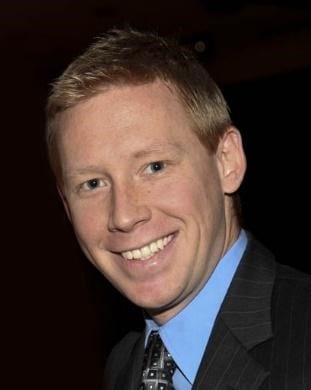 Derek Cwik
Director of Integrations, Americaneagle.com
Yoav Kutner
CEO and Co-Founder, Oro, Inc
Below is a small excerpt from the episode:
Tim: Another interesting point that we haven't talked about is B2G, which is business to government and how there are different realities of how business is done with government entities. Overall the workflows is really where- Derek in your experience in architecting solutions- I feel that that's where I've seen so much of the need come in, is the different relationships, the different types of sellers, the sellers who might only have one or two people who are coming in and purchasing and then the others who are larger organizations with different divisions, different price lists, different needs that people are allowed to purchase or not purchase. How often are you seeing the need for these workflows to come into play versus the deep customizations that Yoav mentioned? 
Derek: Platforms that are essentially designed as building blocks is what we really need as an agency an implementer that can solve problems. We don't need a rigid application that we have to bend and then break to fit requirements. So every customer that we get that comes to us is asking to do something very unique always. No business is running the same, no marketplace is running the same. They share common challenges, but the nuances are all unique. They are snowflakes. The building blocks are critical. 
We are moving to a world that is clicks, not code. Heavy development is something that's required at times, but in many cases business want to manage that litigation. And workflows solve that problem because you can configure with a click without the need of a developer. 
Tim: In the B2B SaaS space, how do we look at the different types of integrations and how do those play into the marketplace and the B2B side of commerce?
Derek: Well the reason why we got involved with OroCommerce as a partner, was that they were building it from the perspective of a B2B business merchant- that CRM centricity was a key pillar. And everything else revolves around that because in the B2B world, what I think we've exhausted, is that it's a high-touch relationship, a heavy type of relationship for buying and selling. 
And the CRM becomes paramount for business when you move digitally, everything else around it is the orchestration between those points of friction. Like getting pricing, quotes, getting paid- that's where the platform needs to come in and automate. 
Yoav: So we actually created a CRM before we created a commerce piece and this is probably one of the biggest differentiators when it comes to B2C platforms and B2B platforms. Because in a B2C platform they are very focused on the consumer and the front end, and very little on who is working on the backend of the system. But when it comes to B2B this is a relationship. We are not talking about one time or a faceless customer. 
And one of the key push backs that we got from companies from not going digital was that the sales team would be very afraid that we would first replace them and secondly that they would lose their personal touch with their customers. So we really wanted to touch on creating the user experience for the sellers where they can actually be more efficient, where they can interact with their customers better, where they can get a better view of where they are actually doing work. 
Tim: I would say on the "big B" side, some of the exciting and somewhat challenging projects have also been where we have had to deal with multi-warehousing and multi-org structure within organizations when we build out solutions. So how is some of that being addressed today? How is it going to be solved as we start to look at the shift that even the pandemic has caused for a lot of organizations? 
I look at Best Buy, for example, that has started to convert a lot of their store spaces into distribution hubs. And Amazon has been building up multiple distribution hubs and they are handling multiple warehouse aspects. How does an organization that is not the size of those companies deal with this?
Yoav: That's one of the biggest values that these marketplaces bring. What we are seeing is that sometimes these marketplaces don't start from someone saying "I'm going to bring in multiple buyers and multiple sellers". Some of them come from the fulfillment or logistics part of it. They already figured out the problem you just mentioned. Like a distributor, might already have a warehouse network all over the states or internationally. By them already doing that, then adding the front end part of it- by allowing the buyers and sellers to interact on top of what they are already doing- that's just the missing piece. It's almost the easier piece to this equation because they have already figured out the logistics.
So we are seeing marketplaces that are starting to be successful and are being pulled into becoming logistics companies. Even companies like Best Buy and Amazon are still figuring it out because it keeps evolving. So we have to integrate deeper with logistics companies and keep evolving as demand and technology grows.
Find out how B2B marketplaces are changing the way business is done and working to create efficiencies through time, pricing, workflow, and enablement. To listen to the full episode, click here.