Gartner 2022 Market Guide for Marketplace Operation Applications
Discover how OroMarketplace stacks up against other marketplace operation applications in the industry
Request a Demo of OroMarketplace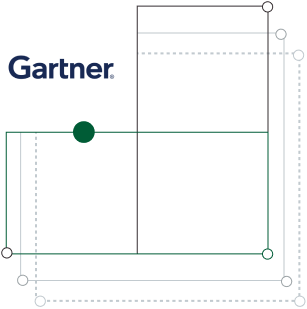 Learn More
What's New for Marketplaces in 2022?
The largest area of growth in 2020 and 2021 was in B2B enterprise marketplaces.
Enterprise marketplaces saw significant attention for their ability to mitigate post-pandemic disruption.
Some B2C organizations with large seller networks also embraced enterprise marketplaces.
Drop-ship vendors adopted enterprise marketplaces by leveraging their drop-shipping solutions.
Oro Recognized for Standout Marketplace Capabilities
Designed for B2B
OroMarketplace is part of a suite of B2B products including a B2B eCommerce platform, a B2B CRM, and an application development solution for enterprise applications.
Flexible workflows
A flexible workflow engine enables OroMarketplace users to design their own pricing, approval, ordering, or checkout flows. It also streamlines seller onboarding and notifications.
Built-in CRM
Customer relationships are central to any marketplace business. A fully integrated CRM makes OroMarketplace a hub for sales enablement, segmentation, marketing, and customer support.
Customers in all industries
OroMarketplace serves customers in all industries and business models. These include B2B marketplaces in government, distribution, retail, or enterprise marketplaces.
Why Gartner's Guide Matters
Gartner, the world's premier independent research firm, published the second annual Market Guide for Marketplace Operation Applications to assist technology leaders to navigate the rapidly changing marketplace management market.
The report identifies a handful of Representative Vendors based on their functionality and ability to facilitate the setup, operation, and maintenance of marketplaces. Only vendors that demonstrate native marketplace functionality, flexibility to adapt to unique customer needs, and strong support during and after implementation were included.