Gartner 2023 Market Guide for Marketplace Operation Applications
Discover why OroMarkerplace was recognized in this years edition of the report.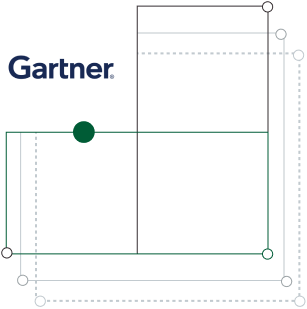 Request a Demo
What's New for Marketplace Operation Applications (MOAs) in 2023?
MOAs gained momentum in 2022 as organizations focused on growth and cost optimization amid economic uncertainties.
Growth was observed for headless MOAs that integrate with third-party digital commerce platforms.
Organizations demand MOAs that support physical products, services, and digital goods to provide comprehensive solutions to customers.
Product mapping tools and shipping management are vital capabilities in MOAs that deliver compelling experiences for customers and sellers.
More MOAs are offering seller networks to help organizations quickly scale the marketplace. Some also offer consulting and expert services.
Oro Recognized for Standout Marketplace Capabilities
Designed for B2B
OroMarketplace is built on Oro's proven architecture powering its B2B eCommerce platform, a B2B CRM, and application development solution for enterprise applications.
Made for any selling scenario
OroMarketplace supports B2B, B2C, D2C (direct to consumer) product, services, and bookings marketplaces, including numerous revenue models.
Powerful workflows
OroMarketplace employs a workflow engine that enables generating seller onboarding structures, request for quotations, approvals, pricing, ordering, checkout, and shipping rules.
Integrated CRM
OroMarketplace comes bundled with OroCRM, a CRM solution. The CRM functionality powers sales relationships, marketing, and customer support.
Flexible deployment
OroMarketplace offers several options for deployment. Marketplaces can be deployed on-premises or as a single-tenant-hosted application.
Numerous industries
OroMarketplace clients span many verticals, including the aerospace, chemicals, and consumer goods. Its customer base is located in North America, Europe, and Latin America.
Why Gartner's Guide Matters
Gartner, the world's premier independent research firm, published the second annual Market Guide for Marketplace Operation Applications to assist technology leaders to navigate the rapidly changing marketplace management market.
The report identifies a handful of Representative Vendors based on their functionality and ability to facilitate the setup, operation, and maintenance of marketplaces. Only vendors that demonstrate native marketplace functionality, flexibility to adapt to unique customer needs, and strong support during and after implementation were included.