Elevate B2B Selling with OroMarketplace's Next-Gen Features
OroMarketplace's latest version is here! With new features like Stripe integration for streamlined checkout and a multi-warehouse sync to avoid overselling, discover new ways to optimize your B2B digital marketplace experience.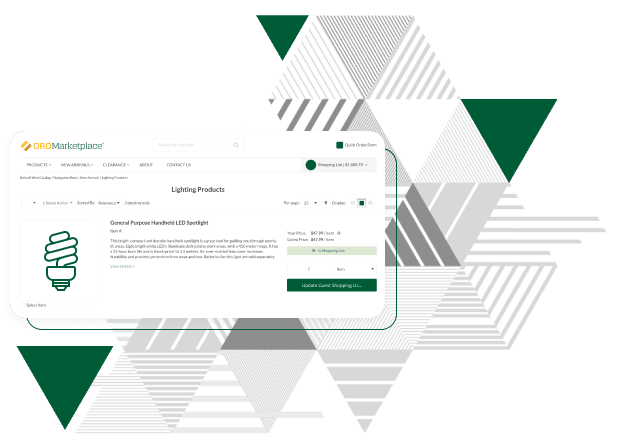 Watch the recording
Who should watch?
This demo is great for:
IT leaders looking to upgrade their existing technology stacks and systems.
Franchise operators, D2C, and multichannel sellers exploring ways to digitize and optimize their sales channels.
Oro partners and customers who want to stay informed about the latest product updates.
What's on the agenda?
Join us for the OroMarketplace demo and see important product updates, including:
Preconfigured organization types
Learn how OroMarketplace offers maximum visibility and control of vendors and their organizational structures with preconfigured organization types.
Multi-vendor storefront
Learn about advanced features to create, edit, and list vendor products on the storefront. Discover new personalization and customization options for the checkout process.
Global product and brand catalog
Discover enhancements to global product and brand catalog management, giving you even more flexibility for adding, organizing, and filtering products in the catalog.
Order splitting with Stripe
Find out how the integration with Stripe Connect streamlines payments by separately sending payouts to users so you keep full records of all the transactions.
Multiple warehouses and inventory tracking
Discover how OroMarketplace allows you to sync inventory across multiple stores, marketplaces, and warehouses in real time so you never oversell again.
Q&A session
Want to learn more about the latest and upcoming OroMarketplace features? Ask our leadership team in a live Q&A session. We look forward to hearing from you.
Fill in the form to watch the recording: