OROMARKETPLACE DEMO
OroMarketplace B2B Marketplace Management Platform Live Demo
The live session is over. Please fill out the form to watch the recording. 
As Amazon and Alibaba have demonstrated, online shoppers gravitate towards the selection, variety, and frictionless purchase experiences offered by marketplaces.
Today, online marketplace growth is almost double that of eCommerce. This unlocks tremendous opportunities for the B2B eCommerce market, valued at more than six times the consumer eCommerce market.
That's why now is an ideal time to familiarize yourself with OroMarketplace, the #1 B2B marketplace platform for any selling scenario.
Fill out the form to access the recording:
Watch the Recording
Who should join?
We continue to deliver innovative multichannel B2B solutions that help our clients offer exceptional experiences to their customers. This live demo will cover various OroMarketplace capabilities, including operator, vendor, and customer features.
This event will be useful for:
Manufacturers, distributors, wholesalers, and other B2B commerce businesses looking to build a new marketplace;

Marketplace operators looking to replatform to a marketplace platform better suited to their B2B needs;

B2B start-ups looking to enter a new marketplace niche with a reliable partner;

Private and venture capital investment companies looking to increase the value of their portfolios;

Businesses serving agency, government, or commercial procurement specialists;

Franchise operators looking to digitize operations or streamline franchisee procurement;

Global B2B businesses; B2B2B, D2C, and multichannel sellers;

IT consulting, and development companies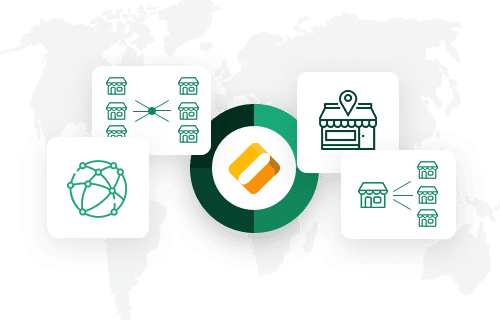 Why attend this demo?
In this interactive demo, you'll get a detailed overview of OroMarketplace, our enterprise B2B marketplace solution. Our leadership team will demonstrate select B2B-focused capabilities that make us stand out in the competitive digital marketplace space.
Here's what you can expect to learn:

Introduction to OroMarketplace
We'll start with some unique characteristics of multi-vendor B2B marketplaces, the specifics of marketplace operators, vendors, and buyers. We'll also explain why OroCommerce was a perfect foundation for OroMarketplace.

Marketplace operator features
Operators must effectively onboard and prepare vendors to sell on their marketplace. We'll discuss how to set up product approval workflows, vendor permissions, and commissions. Then, we'll touch upon various marketplace monetization options.

Vendor features
To succeed, vendors need to manage seller pages, products, customers, and even multiple warehouses. We'll explain how to launch new products, upload catalogs, set up the storefront, and split orders between other vendors.

Buyer features
Buyers return to marketplaces that offer smooth and friction-free purchasing experiences. We'll go over some of OroMarketplace's storefront elements, self-service capabilities, and personalization features.