Agro Service 2000
Established in the center of France since 1982, the company AGRO-SERVICE 2000 works with more than 500 suppliers of agricultural supplies for agricultural professionals and inhabitants in rural areas.
Visit Website

Hermann Meyer
With almost 200 years of experience and industry knowledge, Hermann Meyer offers an extensive range of high-quality garden tools , professional garden and lawn fertilizers , and irrigation products from market-leading companies.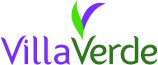 Villa Verde
Based in France, Villa Verde is a distributor and manufacturer of garden & outdoor, home & interior, and pet goods.

HKL Baumaschinen
Construction machinery is HKL's business – and has been for over 40 years! As a successful partner for professionals, HKL offer the right solutions for every need. Whether sales, rental or service – their services have high standards. In over 140 centers in Germany and Austria as well as other branches in Poland, buyers will find everything for their specific need.