"What I liked about this project with Oro was that we were a team, in the same boat working together for the success of the project "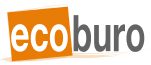 Ecoburo
France
Ecoburo was created in 2006 by a group of ecology enthusiasts offering 7,000 references in ecological office supplies. Ecoburo aims to provide products with a concrete utility, a long lifespan, and refillable from renewable raw materials. Today they are proud to offer over 7,000 references and are constantly looking to add new eco-friendly products.
Visit Website
Our new website will allow us to fully satisfy our professional customers through a fast and simplified ordering system.

Cdiscount Pro
Known as the biggest competitor to Amazon in France, Cdiscount launched their B2B specific portals for distinct customers. Cdiscount PRO gives the opportunity for professional buyers to access a marketplace of professional sellers and Cdiscount new or refurbished products.
Visit Website
We launched the platform during the crisis, which was not easy, but thanks to the partnership with OroCommerce, we were able to respond to health calls for tenders, very quickly, and we were able to deliver gel and masks has been a real plus for us.
Copy of Petra
Founded in 1985, Petra is the industry's consumer technology authority—distributing products for more than 800 brands. Petra brings tens of thousands of top name-brand products to tens of thousands of retail and e-tail partners.
Read the Success Story
We have worked closely with Oro to develop a platform that gives our customers a modern and efficient purchasing experience. Oro is a good foundation to build out whatever we need on our eCommerce site. PetraCentral™ has the convenience of consumer ecommerce sites but is specially designed to suit the unique needs of our customers' businesses.

Nilus
A fast-growing startup that connects convenience stores, grocery shops and kiosks directly to a variety of suppliers using cutting edge technology.

MATEXA HÔTELLERIE
France
Specialist in rental equipment, MATEXA HÔTELLERIE offers a wide range of products recognized by all outdoor hotel professionals. 

Sportifrance
France
Sportifrance is a sports equipment company based in La Chataigneraie, Pays de la Loire, France.

Entertainment Earth
Founded in 1996, Entertainment Earth is a California-based company in the toy industry, offering unparalleled expertise and an ever-expanding selection of tens of thousands of licensed products, ranging from popular toy and gift items to high-end limited edition pieces and hard-to-find collectibles.

Beam Group
Established in 1985, Beam Group is recognized as the UK's only exclusive distributor of premium small domestic appliances, floor care and air treatment.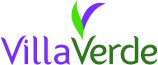 Villa Verde
Based in France, Villa Verde is a distributor and manufacturer of garden & outdoor, home & interior, and pet goods.

DARCHE
Darche is proudly owned by the Charles Parsons Group who have been actively involved for over 20 years in supplying textile and trim componentry to Darche. Charles Parsons are the largest textile wholesaler in the Southern Hemisphere with offices in every capital city of Australia.

RECOMMERCE GROUP
Based in France, Recommerce Solutions provides trade-in and remarketing solutions for second-hand mobile phones.

Makro Paper
Makro Paper is an international suppliers of office supplies and stationery.

HitFar
For over 25 Years, HitFar is Canada's leading wireless, smartphone, cell phone & tablet accessory distributor, providing door to door distribution across Canada.

MTH Retail Group
MTH Retail Group owns and operates a chain of household retail stores across Austria and Germany.

Saltworks
SaltWorks® is America's Sea Salt Company®, the most trusted source for all-natural sea and mineral salts, supplying wholesale customers including food processors and manufacturers, restaurants, gourmet retailers, salt mill manufacturers and spice companies who order by the case, pound, pallet, truckload or ocean container.

Testrut
The Testrut Group is an international trading house with over 80 years experience in the non-food business. Their brands offer a wide selection of products in areas like home and garden.

Samuel Hubbard
Founded in 1930 in the USA as a small children's shoes factory, Samuel Hubbard grew into a recognized high-end shoemaker that crafts versatile and sleek shoes for adults and kids. This manufacturer never compromises on quality, using only the finest materials from around the world.

Frankfurt Airport
The Frankfurt Airport sees over 60 million people a year pass through its gates, making it the busiest airport in Germany and the fourth busiest in all of Europe. In addition to its transportation services, the airport also maintains hundreds of different stores and shopping facilities on its grounds, including both national and international retailers, supermarkets, and a number of restaurants.