Cdiscount Pro
Known as the biggest competitor to Amazon in France, Cdiscount launched their B2B specific portals for distinct customers. Cdiscount PRO gives the opportunity for professional buyers to access a marketplace of professional sellers and Cdiscount new or refurbished products.
Visit Website
We launched the platform during the crisis, which was not easy, but thanks to the partnership with OroCommerce, we were able to respond to health calls for tenders, very quickly, and we were able to deliver gel and masks has been a real plus for us.

Azelis
Founded in 1908, Azelis is the leading international supplier and distributor of specialty chemicals and food products.
Visit Website
"Azelis is striving to be the digital benchmark in the specialty chemical and food ingredients industry, leveraging innovative digital solutions to better serve our customers and suppliers. We partnered with Oro and Smile to implement OroCommerce as the foundation of our customer experience portal, due to the flexibility of the platform to meet our industry requirements, the robust feature set and ability to integrate easily to our existing environment."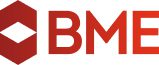 BME
A Fortune 500 company, BME is the global leader in diversified building materials, employing 77,600 people at 3,100 locations around the world. It manufactures and supplies a diverse line of premium building materials and products used in the construction and maintenance of infrastructure, housing and commercial projects.
I already knew Oro. It was a solution that I had spotted and that I wanted to recommend in the event of a project in the Group. In addition, the proximity of Oro and Synolia was a weighty argument in choosing the solution. A real guarantee of success for our project!

QEP
QEP is a leading designer, manufacturer and distributor of a broad range of best-in-class flooring and installation solutions for commercial and home improvement projects worldwide.
Visit Website

Agro Service 2000
Established in the center of France since 1982, the company AGRO-SERVICE 2000 works with more than 500 suppliers of agricultural supplies for agricultural professionals and inhabitants in rural areas.
Visit Website
BBA Emballages
Groupe Tini is a major player in the distribution of packaging in France.
Visit Website

Raboni
Raboni is a building materials distribution network dedicated to building professionals and construction. From the craftsman to the building major and from the generalist to the specialist, Raboni adapts to all your needs.
Visit Website

Busca
Established in 1950, Busca is a building materials distribution network in France dedicated to public works professionals.
Visit Website

PartsBase
As the world's top provider of aviation parts to aviation, defense, and aerospace purchasers, PartsBase runs a demanding sales operation featuring 100,000,000+ inventory lines from almost 5,000 sellers, with over 9 million offers and RFQs processed annually.

Anspec
Anspec Pty. Limited a été fondée en 1992. L'entreprise est spécialisée dans la distribution en gros de médicaments sur ordonnance, de produits pharmaceutiques et de produits hygiéniques.

ATTIS
ATTIS is a food packaging supplier to wholesalers, distributors, and industries. The company's goal is to provide its clients with quality packaging at a competitive price. From their 2500m² warehouse based in Le Bourget, just outside Paris, ATTIS distributes goods in France and internationally.

Bearing Service
Bearing Service is a full-line distributor of bearings, power transmission products, linear motion, seals, and related accessories.

Groupe Godet
France
The Godet Group is 3 manufacturers and a service company with over 500 suppliers, 5,000 clients, 100 employees, and €17M turnover in 2019. The group offers a very wide range of products in the field of lifting, rope, stowage, handling, cable pulling, maintenance and rental. 

Sportifrance
France
Sportifrance is a sports equipment company based in La Chataigneraie, Pays de la Loire, France.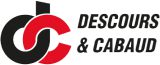 Descours & Cabaud
Founded in 1782, the Descours & Cabaud Group is the leading player in France as a distributor of professional supplies to the industrial and construction sectors.

Andikem
Andikem is a chemical fulfilment services model that integrates a large logistics network to connect producers with end users. Unlike traditional distributors, Andikem charges a pre-determined service fee rather than a sales margin, which allows for transparency and better value for both producers and consumers.

SciChem
SciChem was founded in 1957 in the heart of the West Midlands' Black Country where it supplied a large number of foundries, metal finishing companies, the automotive industry, and local schools. SciChem has grown to become the UK's and Ireland's leading suppliers of scientific equipment and chemicals to industrial and education sectors, both nationally and overseas.

Diversitech
DiversiTech Corporation is North America's largest manufacturer of equipment pads and a leading manufacturer and supplier of components and related products for multiple industries, including: HVACR, electrical, consumer hardware retail, electrical utility, automotive retail and pool and spa channel.

Entertainment Earth
Founded in 1996, Entertainment Earth is a California-based company in the toy industry, offering unparalleled expertise and an ever-expanding selection of tens of thousands of licensed products, ranging from popular toy and gift items to high-end limited edition pieces and hard-to-find collectibles.

Emonk
Emonk is a B2B online store in South America used by companies to manufacture and import their products easily and 100% securely. They have more than 20 years of experience in manufacturing, importing and developing products.

G.L. Huyett
G.L. Huyett is a major distributor for fasteners that ships to locations throughout the U.S., Canada, and Mexico from our warehouses in Kansas, Tennessee, and Arizona. They ship parts to over 225 countries across the globe.

Fritz Frieling
Based in Germany, Fritz Frieling GmbH distributes steel products, sanitary products, heating, and air conditioning.

Hermann Meyer
With almost 200 years of experience and industry knowledge, Hermann Meyer offers an extensive range of high-quality garden tools , professional garden and lawn fertilizers , and irrigation products from market-leading companies.

Lawson
Founded in 1952 in Chicago, Illinois, Lawson Products manufactures and retails hardware tools such as Automotive, Chemicals, Cutting Tools, Fasteners, Hand tools and more.

Cleon
Founded in 1984, Cleon is one of the main manufacturers and distributors of shoe wear in France.

Beam Group
Established in 1985, Beam Group is recognized as the UK's only exclusive distributor of premium small domestic appliances, floor care and air treatment.

Diplonova.com
Based in France, Diplonova.com is a marketplace for small business and artisans who want bigger exposure and sell their goods online.
Carenet
Founded in 2017, Carenet is the first online B2B eCommerce Marketplace for medical supplies, equipment, devices, and consumables. They connect Buyers and Sellers by setting up tools and services on their platform to streamline current practices and jump start the digital business in the most cost-effective way.
Central Pipe Supply
Central Pipe Supply was founded in 1975 to fill a void in the Jackson industrial pipe, valves, and fittings market, and the municipal water, gas and sewer market.
SupplyCore
Founded in 1987, SupplyCore is a logistics solutions company headquartered in Rockford, Illinois.

GALA Imports
Established in 1986, GALA has been a reputable importer & supplier of different glass containers to small to medium size manufacturers and businesses across Australia, New Zealand, the Pacific and other near neighbors.

MROStop
MROStop is an online provider of tried-and-true application-ready components and supplementary equipment.

France Air
France Air designs and distributes air quality and HVAC equipment for service buildings, hospitals, industrial structures, council housing, and professional kitchens.

Makro Paper
Makro Paper is an international suppliers of office supplies and stationery.

Groupe RG
Groupe RG is the leader in specialized distribution of personal protective equipment: safety shoes, protective gloves, safety glasses, etc.

Hyde Park
Hyde Park Partners is the holding company that owns and provides corporate services for Livingston & Haven, MRO Stop and American Engineering Group.

Midwest Dental Supply
Operating in 6 different states in the U.S. through a wide network of dentists, Midwest Dental provides extensive dental care for its patients with latest treatments and technologies.

HitFar
For over 25 Years, HitFar is Canada's leading wireless, smartphone, cell phone & tablet accessory distributor, providing door to door distribution across Canada.

Gen-Art
Gen-Art is a leading distributor of products and services for the automotive industry including: small metal and plastic parts, chemical products, hand tools, clothing, and accident prevention equipment.

HKL Baumaschinen
Construction machinery is HKL's business – and has been for over 40 years! As a successful partner for professionals, HKL offer the right solutions for every need. Whether sales, rental or service – their services have high standards. In over 140 centers in Germany and Austria as well as other branches in Poland, buyers will find everything for their specific need.

Midway Dental Supply
Midway Dental Supply is an independent dental supply company that services Indiana, Michigan and Northeastern Illinois. The company is a family-owned, full-service dental distributor servicing the dental professional in every aspect of his or her business.

TruPar.com
Based in Aspen, Colorado, TruPar.com specializes in forklift parts sales for any make, brand or type of forklift. Their extensive database of forklifts parts allows specialized researching for those easy or hard to find parts.
Animal Supply
Animal Supply Company is the national leader in pet food and supplies distribution serving retailers throughout the United States and the Caribbean. The company operates 23 distribution centers and employs more than 1,400 people. The company has nearly 11,000 independent retail customers operating over 15,000 retail outlets.

Saltworks
SaltWorks® is America's Sea Salt Company®, the most trusted source for all-natural sea and mineral salts, supplying wholesale customers including food processors and manufacturers, restaurants, gourmet retailers, salt mill manufacturers and spice companies who order by the case, pound, pallet, truckload or ocean container.

Aldo
Based in Uruguay, Aldo is a leading South American distributor of office supplies. Aldo strives to be a top class company focusing on the efficiency of their processes and professional management. Aldo firmly believes that to satisfy the needs of the clients adoption of a modern and robust B2B eCommerce platform is essential.