Dunlop Protective Footwear
Dunlop Protective Footwear designs, develops, and manufactures footwear for rugged environments. Their products are specifically designed for workers in agriculture, fishery, food processing, construction, oil, gas, and mining industries.
Visit Website
We leaned heavily on OroCommerce's comprehensive native B2B features, which enabled the rollout of a high-quality, mission-appropriate backend and frontend deployment with very little need for customization now or in future.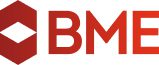 BME
A Fortune 500 company, BME is the global leader in diversified building materials, employing 77,600 people at 3,100 locations around the world. It manufactures and supplies a diverse line of premium building materials and products used in the construction and maintenance of infrastructure, housing and commercial projects.
I already knew Oro. It was a solution that I had spotted and that I wanted to recommend in the event of a project in the Group. In addition, the proximity of Oro and Synolia was a weighty argument in choosing the solution. A real guarantee of success for our project!

Aldes Groupe
Founded in 1925 and based in Lyon (France), Aldes Group is an international family Group with over 1500 employees in 16 countries. At the forefront of ventilation, filtration and thermal comfort, Aldes Group designs, manufactures, and sells integrated solutions that breathe new life into buildings and help create a healthy way of living.
Visit Website

QEP
QEP is a leading designer, manufacturer and distributor of a broad range of best-in-class flooring and installation solutions for commercial and home improvement projects worldwide.
Visit Website

Cibo
Cibo is a supplier of technical and solution-oriented sanding materials with unique expertise in finishing stainless steel and difficult-to-machine materials.
Visit Website
Millennium Coupling Company
Europe
Millennium Coupling Company is one of the worlds' leading suppliers of hose fittings and related accessories with locations in the UK, Germany and Australia.
Visit Website

SCHNEEBERGER
Founded in 1923, the SCHNEEBERGER Group today stands for pioneering innovations in the field of linear technology. The product and manufacturing range includes linear guides and profile rail guides as well as measuring systems, racks, linear tables, positioning systems, mineral casting and ball screws.

Hope Industrial
Hope Industrial manufactures and markets industrial flat panel monitors, touch screens, and related products with superior quality and up-to-date features that are relevant to industrial applications.

Zinkunie
Netherlands
Zinkunie B.V. is a leading provider of roofing-related zinc and copper building materials in the Netherlands.

Groupe Godet
France
The Godet Group is 3 manufacturers and a service company with over 500 suppliers, 5,000 clients, 100 employees, and €17M turnover in 2019. The group offers a very wide range of products in the field of lifting, rope, stowage, handling, cable pulling, maintenance and rental. 

FOLAN
Designer and manufacturer of equipment for optical fiber networks, FOLAN offers a complete range of solutions to help you deploy FTTH, FTTA or FTTO networks. 

Chubb
Chubb France is one of the major players in fire safety in France for businesses and communities. With its 2,800 employees and 55 agencies spread across the whole of France, Chubb France provides local service to its 250,000 customers in all sectors of activity.

Calestor
CALESTOR is located in France and is part of the Computer & Office Equipment Wholesalers Industry.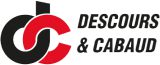 Descours & Cabaud
Founded in 1782, the Descours & Cabaud Group is the leading player in France as a distributor of professional supplies to the industrial and construction sectors.

Addev Materials
Addev Materials is a designer of personalized, value-added solutions to optimize the industrial performance of their customers. They specialize in high performance material transformation processes.

Ardex
Founded in 1949, ARDEX has been strong for over 70 years. The ARDEX Group is comprised of 53+ subsidiaries, 36+ production facilities. The ARDEX Group is a global leader of high-performance building products

Diversitech
DiversiTech Corporation is North America's largest manufacturer of equipment pads and a leading manufacturer and supplier of components and related products for multiple industries, including: HVACR, electrical, consumer hardware retail, electrical utility, automotive retail and pool and spa channel.

G.L. Huyett
G.L. Huyett is a major distributor for fasteners that ships to locations throughout the U.S., Canada, and Mexico from our warehouses in Kansas, Tennessee, and Arizona. They ship parts to over 225 countries across the globe.

Wastequip
Headquartered in Charlotte, N.C. with manufacturing and service facilities throughout North America, Wastequip is the leading North American manufacturer of waste handling equipment.  With over 2,000 employees and 38 facilities, Wastequip has a reputation for manufacturing expertise and product innovation.

Lawson
Founded in 1952 in Chicago, Illinois, Lawson Products manufactures and retails hardware tools such as Automotive, Chemicals, Cutting Tools, Fasteners, Hand tools and more.

Cleon
Founded in 1984, Cleon is one of the main manufacturers and distributors of shoe wear in France.

Berlin Cold Press
Based in Germany, Berlin Cold Press offers cold pressed juices right to your door.

Air-Com
Air-Com automates production processes, design, advise and distribute components and devices of power pneumatics of leading brands.
Absolutex
Absolutex offers customized aluminum displays, fabric prints, sublimation printing, and screen-printing solutions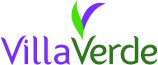 Villa Verde
Based in France, Villa Verde is a distributor and manufacturer of garden & outdoor, home & interior, and pet goods.

Livingston & Haven
Established in 1947, Livingston & Haven is the leading industrial technology provider in the southeast, specializing in providing solutions in the automation, hydraulic, pneumatic, lubrication and connector industries.

DARCHE
Darche is proudly owned by the Charles Parsons Group who have been actively involved for over 20 years in supplying textile and trim componentry to Darche. Charles Parsons are the largest textile wholesaler in the Southern Hemisphere with offices in every capital city of Australia.

France Air
France Air designs and distributes air quality and HVAC equipment for service buildings, hospitals, industrial structures, council housing, and professional kitchens.
Trigano
Trigano is a European group specialized in leisure vehicles. The company first commercialized camping equipment in 1935, the activity was later extended to the distribution of caravans, followed by motor homes and mobile homes. They currently employ nearly 9,000 people in 14 countries for a turnover of 2.3 billion euros.

Braskem
Braskem is a Brazilian petrochemical company headquartered in São Paulo. The company is the largest petrochemical company in Latin America and has become a major player in the international petrochemical market (8th largest resin producer worldwide).

RRI
RRI specializes in custom-made promotional products for corporate apparel, safety gear, decals, and specialty graphics.

GI Supply
GI Supply was founded nearly 30 years ago by Dr. Frank Jackson, a gastroenterologist and entrepreneur, to help solve many of the clinical challenges he faced in daily practice. The products he built in partnership with other GI physicians and nurses, help improve physician efficiency and patient satisfaction.

Saltworks
SaltWorks® is America's Sea Salt Company®, the most trusted source for all-natural sea and mineral salts, supplying wholesale customers including food processors and manufacturers, restaurants, gourmet retailers, salt mill manufacturers and spice companies who order by the case, pound, pallet, truckload or ocean container.

Samuel Hubbard
Founded in 1930 in the USA as a small children's shoes factory, Samuel Hubbard grew into a recognized high-end shoemaker that crafts versatile and sleek shoes for adults and kids. This manufacturer never compromises on quality, using only the finest materials from around the world.

Global Car Brand
This automotive company is one of the largest of its kind in Europe. With a history that dates back over 200 years, it is currently based in almost 160 countries and has over 10,000 stores. The company was looking for a CRM system that would help simplify the complex, multi-step process of purchasing a vehicle online, as well as give them a full 360-degree view of the customer purchase journey.