Dunlop Protective Footwear
Dunlop Protective Footwear designs, develops, and manufactures footwear for rugged environments. Their products are specifically designed for workers in agriculture, fishery, food processing, construction, oil, gas, and mining industries.
Visit Website
We leaned heavily on OroCommerce's comprehensive native B2B features, which enabled the rollout of a high-quality, mission-appropriate backend and frontend deployment with very little need for customization now or in future.
"What I liked about this project with Oro was that we were a team, in the same boat working together for the success of the project "
Copy of Petra
Founded in 1985, Petra is the industry's consumer technology authority—distributing products for more than 800 brands. Petra brings tens of thousands of top name-brand products to tens of thousands of retail and e-tail partners.
Read the Success Story
We have worked closely with Oro to develop a platform that gives our customers a modern and efficient purchasing experience. Oro is a good foundation to build out whatever we need on our eCommerce site. PetraCentral™ has the convenience of consumer ecommerce sites but is specially designed to suit the unique needs of our customers' businesses.

Agro Service 2000
Established in the center of France since 1982, the company AGRO-SERVICE 2000 works with more than 500 suppliers of agricultural supplies for agricultural professionals and inhabitants in rural areas.
Visit Website
Millennium Coupling Company
Europe
Millennium Coupling Company is one of the worlds' leading suppliers of hose fittings and related accessories with locations in the UK, Germany and Australia.
Visit Website

Nilus
A fast-growing startup that connects convenience stores, grocery shops and kiosks directly to a variety of suppliers using cutting edge technology.

PartsBase
As the world's top provider of aviation parts to aviation, defense, and aerospace purchasers, PartsBase runs a demanding sales operation featuring 100,000,000+ inventory lines from almost 5,000 sellers, with over 9 million offers and RFQs processed annually.

Bearing Service
Bearing Service is a full-line distributor of bearings, power transmission products, linear motion, seals, and related accessories.

Barillet
Barillet is the leading French specialist in wood & derivatives, and finishing. In 2020 Barillet was proud to celebrate its 100th anniversary with 34 distribution agencies and 5 production sites.

Sportifrance
France
Sportifrance is a sports equipment company based in La Chataigneraie, Pays de la Loire, France.

Calestor
CALESTOR is located in France and is part of the Computer & Office Equipment Wholesalers Industry.

SciChem
SciChem was founded in 1957 in the heart of the West Midlands' Black Country where it supplied a large number of foundries, metal finishing companies, the automotive industry, and local schools. SciChem has grown to become the UK's and Ireland's leading suppliers of scientific equipment and chemicals to industrial and education sectors, both nationally and overseas.

G.L. Huyett
G.L. Huyett is a major distributor for fasteners that ships to locations throughout the U.S., Canada, and Mexico from our warehouses in Kansas, Tennessee, and Arizona. They ship parts to over 225 countries across the globe.

Fritz Frieling
Based in Germany, Fritz Frieling GmbH distributes steel products, sanitary products, heating, and air conditioning.

Dumco
Dumco is a supplier based in the Netherlands and services major companies in the shoe industry, furniture industry, and retail.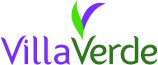 Villa Verde
Based in France, Villa Verde is a distributor and manufacturer of garden & outdoor, home & interior, and pet goods.

MROStop
MROStop is an online provider of tried-and-true application-ready components and supplementary equipment.

Makro Paper
Makro Paper is an international suppliers of office supplies and stationery.

Alliance Marine
Alliance Marine Group is an advanced, full service yacht brokerage service for the European market. It incorporates extensive services, from buying to operating and maintaining a boat in today's market place.

Charles Parsons
Charles Parsons is a successful multi-faceted group operating throughout Australia and New Zealand supplying textile products and solutions.

Mephisto
As a wholesaler of shoes, MEPHISTO is known all over the world and is one of the most recognized comfort brands of city and casual footwear.

TruPar.com
Based in Aspen, Colorado, TruPar.com specializes in forklift parts sales for any make, brand or type of forklift. Their extensive database of forklifts parts allows specialized researching for those easy or hard to find parts.

Testrut
The Testrut Group is an international trading house with over 80 years experience in the non-food business. Their brands offer a wide selection of products in areas like home and garden.