View List of Scheduled Tasks in UI¶
Oro applications provide admin UI page for admin users that allows see all scheduled cron commands.
The admin UI located on the System -> Scheduled Tasks menu item. On the page, you can see the list of scheduled commands with their names and schedule definition strings, and the filters that allow to search the needed command in the list.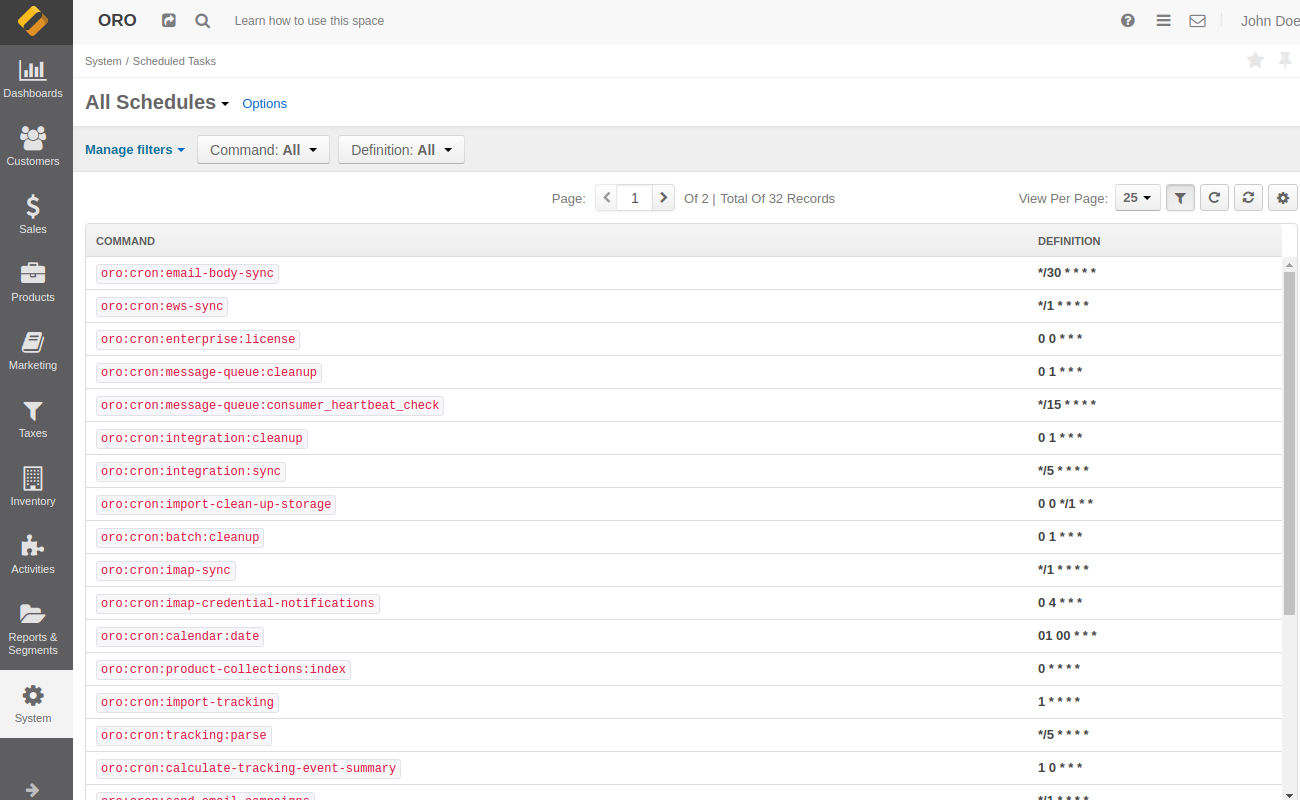 Cron Commands in OroPlatform¶
OroPlatform has a number of commands that run through oro:cron: