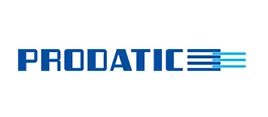 For many years, PRODATIC ERP2 software has been used as a digital infrastructure component in medium-sized companies and convinces users with its modular structure, comprehensive functionalities and a really simple user interface.
As a central enterprise software, ERP2 maps the most complex core, control and support processes, processes information from all departments and controls data bidirectionally into logically integrated systems. As a result, entrepreneurs and employees receive meaningful and up-to-date decision-making bases and efficient workflows.
Prodatic EDV-Konzepte GmbH has been developing groundbreaking and powerful ERP software since 1974 and has positioned itself as a multi-award-winning specialist in the retail, technical wholesale and fashion segments. In addition to binding project deadlines, a holistic focus on customer requirements and a constant eye on future technical developments, the company and its employees are particularly concerned about Germany as a business location.