Supercharge Your Sales
Never miss a winnable deal. Understand every customer interaction, optimize your funnel, and keep opportunities moving through the pipeline. Our solutions boost engagement, shorten sales cycles, and optimize the sales process, enabling you to reach your revenue goals reliably. 
What is Sales Acceleration?
Sales acceleration includes strategies and tools that increase the effectiveness of sales teams. With the abundance of digital data, it's becoming increasingly difficult to grow revenue with confidence. Oro's sales acceleration platform helps you tailor communication to leads and guide them through the sales cycle.
Why Invest in Sales Acceleration?
Most B2B sales cycles are long, involve multiple decision-makers, and grow more complex over time. Especially post-pandemic, it's easy to work off misleading projections and spend time entering data while leads slip through the cracks. A robust sales accelerator system keeps sales focused, data centralized, and activities automated.
Shorten sales cycles
Get sales representatives focused on closing deals in the pipeline. Automatically gather data from disparate systems through unified analytics. Product, customer, order, and revenue data keep sales, marketing, and operations on the same page. Pricing algorithms maintain sales efficiency even with large product catalogs and complex pricing structures.
Optimize resources
Help your customer data, order history, and product information grow your sales numbers. Our automated workflows engine streamlines back-office tasks such as quoting, contract management, and approval. Automate pricing calculation for promotions, discounts, cross-selling and upselling.
Increase profits
Segment customers by behavior, business, purchase history, or any other criteria and create custom offers and promotions to maximize customer lifetime value. Unify data from CRM, ERP, and other business systems for more accurate research and more cost-effective marketing campaigns.
Sales Acceleration Success Story in Distribution

Trupar took its international machinery parts operation to the next level with OroCommerce.
TruPar supplies more than 45,000 customers in North America and Mexico with millions of forklift, truck, and scissor parts. With the help of OroCommerce, TruPar offers multiple sites with separate currencies, units of measure, as well as real-time prices and lead times for their parts.
Learn more
OroCommerce has the most robust feature set for the B2B back-end and offers the best B2C customer experience on the front-end.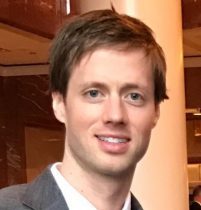 How Oro Supports Sales Acceleration
Oro provides the tools for sales acceleration so B2B sellers hold personalized conversations, build meaningful relationships, and grow customer engagement. Move buyers through the sales funnel, shorten sales cycles, and keep productivity high. Maximize sales effectiveness and grow revenue regardless of your industry or business niche.
Create a Digital Presence That Grows Leads

Create a strong digital presence that connects you to a wide audience. Most buyers begin their search online. Create competitive storefronts, landing pages, and SEO-optimized content for multiple brands, warehouses, and languages with a single backend. Then use digital tools to track leads through the sales cycle.

data-deco="https://oroinc.com/wp-content/uploads/2022/02/decoration3.svg"

Improve the Customer Experience

Make it easy for customers to self-serve by delivering a frictionless experience across the entire customer lifecycle. Create media-rich websites, offer custom catalogs and price lists, and a customer portal for order status and history. Offer smart search features that help visitors find products and information fast, digitize the RFQ process, and create loyalty programs.

data-deco="https://oroinc.com/wp-content/uploads/2022/02/decoration3.svg"

Automate Workflows

Stop wasting time searching for content and entering data and start selling. Use automated workflows to onboard customers, update inventory and product lists, and calculate complex pricing in real-time. Automate the configure price quote process, order approval, contract negotiation, checkout paths, and other activities.

data-deco="https://oroinc.com/wp-content/uploads/2022/02/decoration3.svg"

Scale Faster

Act on growth opportunities faster. The open API allows you to integrate new selling channels and technology easily. Add support for multiple brands and business activities and manage all with a single backend. Open a digital marketplace or enter a new market with ease.

data-deco="https://oroinc.com/wp-content/uploads/2022/02/decoration3.svg"
Sales Acceleration Tools for Every Role
Give sales teams the tools to engage with the modern, demanding B2B buyer. Streamline the sale process, enhance productivity, and boost revenue with Oro's sales acceleration software.
Sales Executive
Maintain operational visibility across the organization, its business units, and departments. Unlock sales intelligence to determine the most effective strategies and channels, identify and develop talent, and repeat strategies that work to boost conversion rates and shorten sales cycles.
Marketing Executive
Gain marketing visibility and deliver consistent messaging across channels and customer journeys. Accelerate pipeline by tailoring communication to decision-makers and influencers. React to emerging opportunities by launching new product lines and selling channels.
Digital Director
Improve channel success with tools to track leads through the funnel and pipeline. Build apps that enhance the storefront and provide omnichannel support. Leverage data to create offers that seal the deal. Remove data silos and integrate with existing business applications.
CFO
Achieve ROI faster and improve operational efficiency with Configure-price-quote, contract negotiation, and payment configurations tools. Improve compliance with tax authorities and collections. Track prices and discounts for a close watch of the balance sheet.
SVPM Leaders
Empower sourcing, procurement, and vendor management professionals to build long-term partnerships and maintain visibility into their supply chains. Integrate 3PL solutions for better management. Navigate complex regulations and location-specific requirements with ease.
Interested in More Resources to Empower Your Sales Teams?
Talk to Oro about your sales acceleration needs.