OroCommerce Customer Showcase

Dunlop Protective Footwear
Dunlop Protective Footwear designs, develops, and manufactures footwear for rugged environments. Their products are specifically designed for workers in agriculture, fishery, food processing, construction, oil, gas, and mining industries.
Read the Success Story
We leaned heavily on OroCommerce's comprehensive native B2B features, which enabled the rollout of a high-quality, mission-appropriate backend and frontend deployment with very little need for customization now or in future.

ADDEV MATERIALS
ADDEV Materials is a wealth management mid-cap company designing personalized solutions to optimize the industrial performance of its customers.
Read the Success Story
We don't see Oro as an eCommerce site, but as a platform that allows us to offer different sites and different experiences according to our types of customers with a different offer, etc. Oro allows us to address in a personalized way different types of customers according to their expectations.

France Air
France Air designs and distributes air quality and HVAC equipment for service buildings, hospitals, industrial structures, council housing, and professional kitchens.
Read the Success Story
It was essential to include the teams in this project and to support them in getting to grips with the platform so that they understood all the opportunities. We will also continue to call on them to develop it according to their needs and their feedback.
Braskem
Braskem is a Brazilian petrochemical company headquartered in São Paulo. The company is the largest petrochemical company in Latin America and has become a major player in the international petrochemical market (8th largest resin producer worldwide).
Read the Success Story
Our EDGE platform has helped us transform the way we interact with our customers. We can now offer sales order information and shipment tracking in real time, and reduce non-value added work for both our clients an our inside sales teams. Additionally, the flexibility of the platform has allowed us to listen to the voice of our customers and improve the functionality as user adoption grows.
Saltworks
SaltWorks® is America's Sea Salt Company®, the most trusted source for all-natural sea and mineral salts, supplying wholesale customers including food processors and manufacturers, restaurants, gourmet retailers, salt mill manufacturers and spice companies who order by the case, pound, pallet, truckload or ocean container.
Read the Success Story
Oro stood out to us because, out of the box, it provided solutions we had fought hard to shoe-horn into our previous platform. The stability and reliability of that as the basis for seasalt.com was incredibly important to us.
Samuel Hubbard
Founded in 1930 in the USA as a small children's shoes factory, Samuel Hubbard grew into a recognized high-end shoemaker that crafts versatile and sleek shoes for adults and kids. This manufacturer never compromises on quality, using only the finest materials from around the world.
Read the Success Story
The robust functionality and highly customizable OroCommerce platform will be a great fit for our company's B2B needs.
Interstate Batteries
Interstate Batteries is the No. 1 replacement brand battery in North America. The company markets automotive batteries manufactured by Brookfield Business Partners, Exide Technologies, and others and is powered by a distributor network of 300 wholesale warehouses and 200,000 dealers around the world.
Visit Website
Groupe Chavigny
Distributor of quality materials for 120 years, the CHAVIGNY Group has become the reference partner for building professionals and the final customers in France.
Visit Website

EECO
EECO is a full line electrical distributor that specialises in Industrial Automation and power solutions that provides solutions to reduce costs, increase reliability, and improve performance.
Visit Website
Berlin Cold Press
Based in Germany, Berlin Cold Press offers cold pressed juices right to your door.
Visit Website
Absolutex
Absolutex offers customized aluminum displays, fabric prints, sublimation printing, and screen-printing solutions
Visit Website
Osadkowski
Osadkowski S.A. is a full-service farm product wholesaler. They offer contracting, purchasing, and selling of products for plant and animal production. In addition to that, they also sell and service agricultural machinery.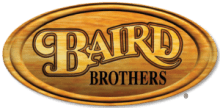 Baird Brothers
Baird Brothers manufactures and retails high quality hardwood products. The family-owned business founded in 1960 manufactures products as simple as dimensional lumber and hardwood flooring, to custom doors, moldings, and other products.
Aldes Groupe
Founded in 1925 and based in Lyon (France), Aldes Group is an international family Group with over 1500 employees in 16 countries. At the forefront of ventilation, filtration and thermal comfort, Aldes Group designs, manufactures, and sells integrated solutions that breathe new life into buildings and help create a healthy way of living.
FOLAN
Designer and manufacturer of equipment for optical fiber networks, FOLAN offers a complete range of solutions to help you deploy FTTH, FTTA, or FTTO networks.
Zinkunie
Zinkunie B.V. is a leading provider of roofing-related zinc and copper building materials in the Netherlands.

Groupe Godet
The Godet Group consists of three manufacturers and a service company with over 500 suppliers, 5,000 clients, 100 employees, and €17M turnover. The group offers a wide range of products in the field of lifting, rope, stowage, handling, cable pulling, maintenance, and rental.
Hope Industrial
Hope Industrial manufactures and markets industrial flat panel monitors, touch screens, and related products with superior quality and up-to-date features that are relevant to industrial applications.
Hope Industrial Systems, Inc.
Hope Industrial manufactures and markets industrial flat panel monitors, touch screens, and related products with superior quality and up-to-date features that are relevant to industrial applications. Their products are manufactured in Atlanta, GA, USA with most models in stock and available for immediate shipment.
Ardex
Founded in 1949, ARDEX has been strong for over 70 years. The ARDEX Group is comprised of 53+ subsidiaries, 36+ production facilities. The ARDEX Group is a global leader of high-performance building products
Diversitech
DiversiTech Corporation is North America's largest manufacturer of equipment pads and a leading manufacturer and supplier of components and related products for multiple industries, including: HVACR, electrical, consumer hardware retail, electrical utility, automotive retail and pool and spa channel.
G.L. Huyett
G.L. Huyett is a major distributor for fasteners that ships to locations throughout the U.S., Canada, and Mexico from our warehouses in Kansas, Tennessee, and Arizona. They ship parts to over 225 countries across the globe.
Lawson
Founded in 1952 in Chicago, Illinois, Lawson Products manufactures and retails hardware tools such as Automotive, Chemicals, Cutting Tools, Fasteners, Hand tools and more.
Cleon
Founded in 1984, Cleon is one of the main manufacturers and distributors of shoe wear in France.
Air-Com
Air-Com automates production processes, design, advise and distribute components and devices of power pneumatics of leading brands.
DARCHE
Darche is proudly owned by the Charles Parsons Group who have been actively involved for over 20 years in supplying textile and trim componentry to Darche. Charles Parsons are the largest textile wholesaler in the Southern Hemisphere with offices in every capital city of Australia.
Alliance Marine
Alliance Marine Group is an advanced, full service yacht brokerage service for the European market. It incorporates extensive services, from buying to operating and maintaining a boat in today's market place.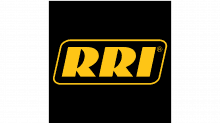 R&R
Having been serving corporate America for over 40 years, R & R Industries provides high-quality safety gear, work-wear, and accessories to its large pool of accounts.
eMolecules
eMolecules empowers researchers to explore uncharted chemical and biological spaces and deliver more efficient drug-discovery programs.