OroCommerce Customer Showcase
TruPar.com
Based in Aspen, Colorado, TruPar.com specializes in forklift parts sales for any make, brand or type of forklift. Their extensive database of forklifts parts allows specialized researching for those easy or hard to find parts.
Read the Success Story
OroCommerce has the most robust feature set for the B2B back-end and offers the best B2C customer experience on the front-end
Interstate Batteries
Interstate Batteries is the No. 1 replacement brand battery in North America. The company markets automotive batteries manufactured by Brookfield Business Partners, Exide Technologies, and others and is powered by a distributor network of 300 wholesale warehouses and 200,000 dealers around the world.
Visit Website
Clabots Tools
Founded in 1910, Clabots tools is the preferred partner of construction professionals and holds a leading position in Belgium.
Visit Website
Absolutex
Absolutex offers customized aluminum displays, fabric prints, sublimation printing, and screen-printing solutions
Visit Website
Bianco
An Australia-based construction and industrial supplies giant, Bianco plays a vital role in residential, civil, and commercial industries, accommodating substantial strategic projects for many decades.
Visit Website
ZAK Products
ZAK Products partners exclusively with franchised car dealerships providing them with the industry-leading professionally formulated fluid maintenance chemical products.

Groupe Godet
The Godet Group consists of three manufacturers and a service company with over 500 suppliers, 5,000 clients, 100 employees, and €17M turnover. The group offers a wide range of products in the field of lifting, rope, stowage, handling, cable pulling, maintenance, and rental.
Bearing Service
Bearing Services Company is a top-tier US distributor with millions of dollars in inventory in the bearing and power transmission industry. Their manufacturing partners provide them with premium products at competitive prices, as well as industry-leading field service, engineering, and customer service support.
Diversitech
DiversiTech Corporation is North America's largest manufacturer of equipment pads and a leading manufacturer and supplier of components and related products for multiple industries, including: HVACR, electrical, consumer hardware retail, electrical utility, automotive retail and pool and spa channel.
G.L. Huyett
G.L. Huyett is a major distributor for fasteners that ships to locations throughout the U.S., Canada, and Mexico from our warehouses in Kansas, Tennessee, and Arizona. They ship parts to over 225 countries across the globe.
Lawson
Founded in 1952 in Chicago, Illinois, Lawson Products manufactures and retails hardware tools such as Automotive, Chemicals, Cutting Tools, Fasteners, Hand tools and more.
Central Pipe Supply
Central Pipe Supply was founded in 1975 to fill a void in the Jackson industrial pipe, valves, and fittings market, and the municipal water, gas and sewer market.
Dumco
Dumco is a supplier based in the Netherlands and services major companies in the shoe industry, furniture industry, and retail.
Livingston & Haven
Established in 1947, Livingston & Haven is the leading industrial technology provider in the southeast, specialising in providing solutions in the automation, hydraulic, pneumatic, lubrication and connector industries.
MROStop
MROStop is an online provider of tried-and-true application-ready components and supplementary equipment.
Hyde Park
Hyde Park Partners is the holding company that owns and provides corporate services for Livingston & Haven, MRO Stop and American Engineering Group.
Alliance Marine
Alliance Marine Group is an advanced, full service yacht brokerage service for the European market. It incorporates extensive services, from buying to operating and maintaining a boat in today's market place.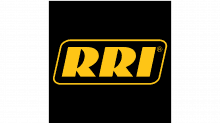 R&R
Having been serving corporate America for over 40 years, R & R Industries provides high-quality safety gear, work-wear, and accessories to its large pool of accounts.
Gen-Art
Gen-Art is a leading distributor of products and services for the automotive industry including: small metal and plastic parts, chemical products, hand tools, clothing, and accident prevention equipment.