OroCommerce Customer Showcase

Dunlop Protective Footwear
Dunlop Protective Footwear designs, develops, and manufactures footwear for rugged environments. Their products are specifically designed for workers in agriculture, fishery, food processing, construction, oil, gas, and mining industries.
Read the Success Story
We leaned heavily on OroCommerce's comprehensive native B2B features, which enabled the rollout of a high-quality, mission-appropriate backend and frontend deployment with very little need for customization now or in future.
DARCHE
Darche is proudly owned by the Charles Parsons Group who have been actively involved for over 20 years in supplying textile and trim componentry to Darche. Charles Parsons are the largest textile wholesaler in the Southern Hemisphere with offices in every capital city of Australia.
Groupe RG
Groupe RG is the leader in specialized distribution of personal protective equipment: safety shoes, protective gloves, safety glasses, etc.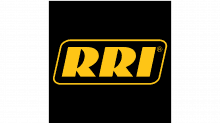 R&R
Having been serving corporate America for over 40 years, R & R Industries provides high-quality safety gear, work-wear, and accessories to its large pool of accounts.