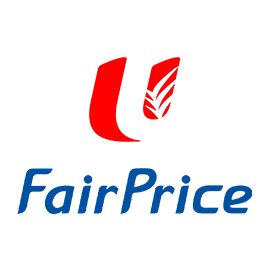 FairPrice Pioneers B2B eCommerce in a Competitive Food Retail Industry
Known as the Costco of Singapore, FairPrice is by far the largest and most successful supermarket chain in the country. With its partners Foodfare and Kapitam, FairPrice sees a turnover of $3.8 billion and employs over 12,000 workers.
The Challenge
Singapore loves food, with locals spending up to 80% of their shopping time in supermarkets and hypermarkets. FairPrice has played a big part in this, growing into the largest supermarket retailer with a network of 115 outlets since its founding in 1972. Despite such a powerful and long-standing market presence, FairPrice had been relying on a legacy IBM-supplied solution for both their B2C and B2B markets that could not meet their administrative or user experience needs. For example:

Adding new users to the system was getting prohibitively expensive 

Inability to manage and customize B2B user access permissions

No reporting or promotion management capabilities in the B2B portal

Not flexible enough for their B2B workflows and user experience goals
Instead of stretching one system across B2C and B2B, a decision was made to look for a B2B system on a cloud-hosted platform that would not drain resources during implementation, maintenance and operation. In considering the right B2B eCommerce provider, FairPrice considered heavyweights such as Magento, but OroCommerce quickly proved superior for its combination of price, B2B-specific features and ease of implementation.
The Solution
FairPrice chose OroCommerce for its product and customer segmentation capabilities, powerful purchasing workflows and an extensive dashboard that made the backend experience a breeze. 
FairPrice selected Keyrus, an eCommerce integrator and OroCommerce partner to help with implementation. The result was an effortless transition of product data such as product catalogs, preferences and reward programs affecting over 5,000 customers. This partnership allowed for a smooth integration of an existing ERP synchronization process they were already using for their B2C business systems.
After implementing OroCommerce, FairPrice:
Was able to run 5 to 10 promotions in parallel, all with unique, customer-specific buying experiences for each customer account. 

Set up trigger workflows based on products previously purchased, offering more control over personalized upsells, marketing campaigns and loyalty programs. 

Rolled out more convenient payment methods for their B2B customers, complete with check, credit card and company accounts.

Implemented the option to "buy now, deliver later". With the help of Oro's workflows, FairPrice allows buyers to schedule deliveries without conflicts by disabling previously booked slots or slots affecting the delivery of oversize shipments.
In the end, FairPrice filled many gaps affecting their B2B business: they streamlined the backend, optimized workflows, improved performance, and the shopping experience. With OroCommerce, FairPrice is now positioned to pioneer B2B sales within the food retail industry.
Contact us to learn more about
OroCommerce's capabilities
Contact Us