Major Shoe Manufacturer Samuel Hubbard Starts Digital Commerce with OroCommerce
Founded in 1930 in the USA as a small children's shoes factory, Samuel Hubbard grew into a recognized high-end shoemaker that crafts versatile and sleek shoes for adults and kids. This manufacturer never compromises on quality, using only the finest materials from around the world.
Live Website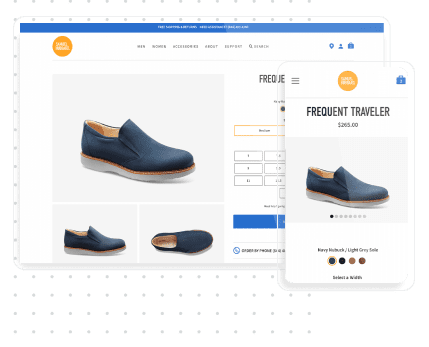 The Challenge
Samuel Hubbard embraced digital automation to relieve their sales team from time-consuming efforts of manually entering B2B orders into their SAP B1 ERP. In order to equip their sales team to full embrace sales, Samuel Hubbard needed a platform that would automate day-to-day tasks so that their internal team could focus their time on generating new opportunities and building existing customer relationships.
With a streamlined platform to smoothly transition their sales team to digitally convert their processes, Samuel Hubbard was able to make their automation efforts an achievable reality.
In addition to improving conditions for their internal team, Samuel Hubbard also looked to take their customer experience to the next level by providing a highly-customized checkout process for their B2B customers. Their vision to create a one-page checkout so that customers could select their store location, preferred carrier, and payment option- all with one click was a tall order for most B2C focused platforms.
Despite this complex checkout workflow, their buying process needed to be intuitive and easy to use since many of their customers have been accustomed to placing orders via email, fax, or phone. Samuel Hubbard needed to implement a method that would guarantee user adoption for even the most reluctant buyers.
With their B2C business rooted in Magento, Samuel Hubbard wanted to leverage OroCommerce's built-in CRM without re-platforming this portion of their business to gain better insights on their customers. Their goal was to have a full 360-degree view of their customers from both their B2B and B2C webstores within a single backend for a comprehensive view of their business.
The robust functionality and highly customizable OroCommerce platform will be a great fit for our company's B2B needs.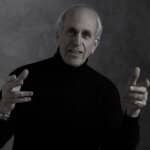 Bruce Katz
CEO, Samuel Hubbard
The Solution
OroCommerce utilized our robust workflow engine to create a one-step checkout process for fast and convenient shopping. We also implemented new methods of placing orders on Samuel Hubbard's B2B site such as Product Matrix and Multi-Select.
The Product Matrix offers a blank grid where buyers can populate SKU information, like shoe type and size, to then place a bulk order in one quick, simple step. The Multi-Select feature allows buyers to load cart with multiple variants of a single product, add to cart, and then select shoe size and width all at once. With new and more convenient ways to shop, customers quickly adopted digital methods of purchasing, which freed the sales team from manually entering purchase orders as they had in the past.
To address customer adoption rate concerns for the new B2B portal, OroCommerce leveraged our Roles and Permissions feature to give customer service representatives access to log in on the behalf of the B2B customer to assist with the buying process. The representatives are able to add items to cart, then save all changes for buyer approval and payment completion.
With OroCommerce, Samuel Hubbard was able to aid their B2B buyers to adopt their new platform and successfully launch their new B2B portal.
As an added bonus, OroCommerce was able to pull Samuel Hubbard's B2C customer data from Magento into OroCRM to allow for a full 360-degree view of both their B2B and B2C businesses. With OroCRM's full reporting features, Samuel Hubbard now has deeper insights into their customers for more effective marketing campaigns, customer loyalty programs, and personalized product advertisements.
Overall, Samuel Hubbard is now able to manage their catalog of over 4,500 SKUs and boosted their B2B sales with their automation efforts through OroCommerce.
More OroCommerce
Success Stories
Animal Supply Company Scales B2B eCommerce Operations with OroCommerce

The global manufacturer of protective footwear grows business with B2B eCommerce
Founded in 1985 as a small operation conducting business, Petra Industries is now leading the industry in distributing consumer technology products.