TruPar.com Case Study
TruPar.com Manages 8+ Million SKU Catalog
with OroCommerce

Industry
Spare Parts
Country
United States, Canada, Mexico
Key Metrics
Increased online revenue by 25%
Increased AOV by 70%
Over 8 million SKUs
Over 45,000 online customers
The Background
Since 2012, TruPar.com has supplied high quality and affordable materials handling parts for their 45,000 happy customers across US, Canada, Mexico, and Puerto Rico. The online wholesaler manages inventory for over 600 brands and offers same day shipping where customers can receive ordered parts in a matter of days. TruPar.com tried and tested numerous eCommerce products but could not find a single solution that could scale to manage its 8+ million product SKUs until it tested OroCommerce.
Story
After evaluating Magento and other solutions in the market, Sean McDonnell, CEO of TruPar.com, realized there was a gap in today's B2B eCommerce offerings. "Products like Magento didn't offer the necessary B2B features while other B2B eCommerce platforms built expensive solutions specialized for larger organizations," says Sean. That's when TruPar.com decided to test OroCommerce to see if it could meet its B2B online needs.
This not only demonstrated the scalability of the OroCommerce product, but it also showcased the scalability of OroCommerce's SaaS environment. Using our SaaS setup, TruPar.com was able to quickly and effectively manage pricing updates for both products and shipping across its US, Canada, and Mexico websites resulting in major operational savings.

Invest in a Scalable Product
for Your Growing Business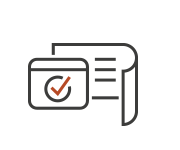 OroCommerce SaaS offers the most
scalable and elastic infrastructure
OroCommerce has the most robust feature set for the B2B back-end and offers the best B2C customer experience on the front-end.
Contact us to learn more about
OroCommerce's capabilities
Contact Us