OroCRM Enterprise & Community Editions
OroCRM Enterprise Edition
OroCRM Enterprise Edition is designed with the scalability and performance required for growing medium- and large-sized organizations. The Enterprise Edition comes out-of-the-box with the CRM solutions and features that sales and marketing teams need to optimize marketing efforts, increase conversions, and grow sales.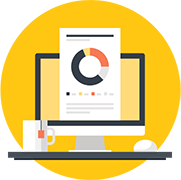 On-Premise
On-premise is the ideal enterprise CRM solution for companies that prefer to use their own hardware or have strict requirements to keep their infrastructure in-house. Extend core product functionality and customize features to clearly manage all customer interactions made by Sales, Marketing, and Customer Service teams for a full 360-degree perspective.
Contact Us
- or -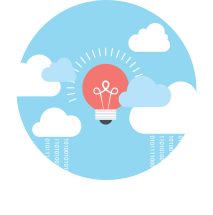 Cloud
The Enterprise Cloud deployment option delivers the exact same capabilities as on-premise. Receive the benefits of our secure, scalable, and robust CRM in the cloud stack as we take care of all hosting services, including upgrades, maintenance, and security.
Enterprise Edition Benefits
Customer Support
The Enterprise Edition is the only CRM application version that gives users direct access to our knowledgeable staff and engineers. Any question or issue you have will receive immediate attention from one of our experts.
Efficient Productivity Tools
Built-in integration with Outlook, MS Exchange, Google Hangouts, and more means that your sales and marketing team already has everything they need within OroCRM.
Improved Database Support
Built with PostgreSQL, the world's most advanced open-source database, OroCRM Enterprise Edition can quickly scale across any size data set, allowing you to make informed business decisions on the fly.
Enhanced Search Performance
Enterprise Edition boasts enhanced search and indexing capabilities for faster in-application search, filtering segmentation, and reporting. Even with tens of thousands of records, you will quickly find what you want using this CRM application.
Large Data-Set Testing
OroCRM engineers are constantly conducting tests with large data sets to ensure enterprise-level performance, both with on-premise and CRM in the cloud versions.
Enterprise-Level Charts
The ability to design comprehensive charts in the dashboard and create smart, streamlined reports makes it simple to use the Enterprise CRM edition to analyze your data and draw insightful conclusions.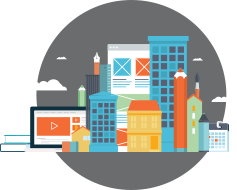 OroCRM Community Edition
The free and open-source OroCRM Community Edition is designed for small organizations with only a few hundred customers, as well as developers who need to run tests and assess various functionalities. Its capabilities can be stretched even further by integrating it with a variety of third-party applications. Unlike other CRM solutions, the Community Edition is a complete package that will take the sales and marketing efforts of small businesses to the next level.