As part of Oro's 10th anniversary, we're celebrating something even more important: the people making it all possible. Throughout the year, we're getting our customers, partners, and team members together for a series of video interviews.
Last time, we recorded our friends and partners, Aaxis Digital, and now, we're getting our team members to share what Oro means to them.
Over the past 10 years, through thick and thin, we at Oro carefully built a people-first culture. It's been a journey through which we embraced a few key principles and stuck with them. Slowly but surely, we brought together a group of passionate, creative thinkers that turn their ideas into action.
How did we do it?
We never wavered from our guiding principles of transparency, open-mindedness, humility, and trust.
Transparency allows us to build honest and trustful relationships between each other, our partners, and customers. When information flows freely, everyone does their best and feels empowered to make a difference. Being open-minded enables us to be open with each other and think outside the box when tackling the challenges faced by our customers.
This internal culture of relationship building has allowed us to forge connections with each other. We listen, acknowledge, and respect everyone's opinions and interests no matter what. The end result is a closely-knit team that faces difficulties head-on and works together to do the same for our customers. 
We took the path less traveled, made unpopular decisions, and invested in things we couldn't always measure. But we built a team that does wonderful things together. Today, they are our source of pride, inspiration, and competitive advantage.
The B2B selling environment is similar because success hinges on placing people first and building strong relationships. Our internal culture helps us understand the complex nature of B2B relationships and deliver products that connect and empower merchants to digitally transform their business.
People of Oro, Here's To You!
Motti Danino is the COO and oversees Oro's global operations and regional marketing. Prior to Oro, Motti launched and led the Magento (now Adobe) cloud business unit. He has decades of leadership experience with extensive knowledge of operational strategy, planning, and execution.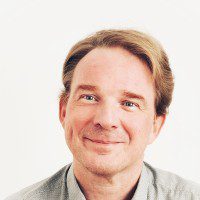 Laurent Desprez is the Executive VP & GM Europe overseeing Oro's European business. Before Oro, he led Capgemini's business development and digital commerce. He is passionate about helping brands in all industries and lines of business realize their goals with the power of digital commerce.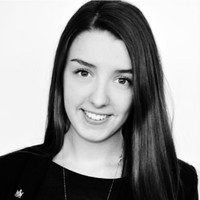 Julia Zavadska is Oro's Marketing Manager. An experienced manager, she holds nearly a decade of experience in building, executing, and overseeing successful B2B and B2C marketing campaigns through email, content, and social media.