Oro is turning ten this year! However, instead of celebrating how far we've come or what we've managed to build, we want to celebrate the people behind the company who made Oro what it is. That's why we're launching a series of video interviews, starting with a word from our founders and continuing with members of our ecosystem.
What Is the Oro Ecosystem?
Our ecosystem is the whole network of connections we've built through the past decade. It is made up of our customers, solution integrators, technology vendors, business consultants, and independent developers. What started as business relationships grew into partnerships with trusted advisors, confidants, and friends.
Our growth wouldn't be near as impressive without the willingness of our ecosystem participants to contribute to this diverse B2B community. We're proud of their accomplishments, which is why we're celebrating them as we move closer to the official celebration date. One such partner, AAXIS Digital, is among the few who have been by our side since the early days.
Partner Spotlight: AAXIS Digital
AAXIS Digital is an IT commerce company specializing in building B2B and B2C digital commerce solutions. Since its founding in 1998 in Los Angeles, AAXIS has expanded to the US and Chile, serving some of the world's most prominent companies.
We ask Asad Durrani, CEO of AAXIS Digital, and Naresh Ram, CTO of AAXIS Digital what makes Oro different and what it's like working together.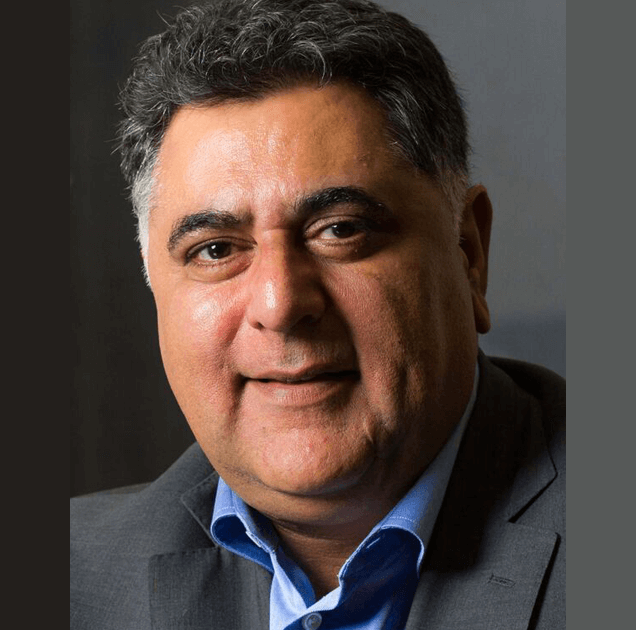 Spending over two decades implementing digital commerce solutions means we've "seen a thing or two" many, many times. While the pace of technology means the tools we use to build a solution are constantly evolving, the way to approach solving challenges remains the same.
Asad Durrani,
CEO, AAXIS Digital
"The old ways of thinking, the old technology approaches simply won't address the business challenges of tomorrow," said Durrani. "That's why we at AAXIS reimagined our approach to creating a solution – it's more valuable than creating plugins or connectors that become outdated with the next wave of technology."
A passion for a B2B-first approach eCommerce brought AAXIS and Oro together. Shortly after joining forces in 2016, they worked side-by-side to help brands like SupplyCore, Inc, and Braskem leverage B2B eCommerce to transform their businesses.
AAXIS Digital's Ecosystem Contribution
Over time, we built a thriving global partner ecosystem featuring over 50 of the industry's top system integrators across global markets. The partner program enables companies to leverage our collective product expertise to bring more value to customers and grow their business.
Last year, AAXIS's creativity, leadership, and technical ability earned them the 2021 Partner OroBrilliance Innovation Award. This award is a testament to AAXIS's unwavering commitment to excellence. Over the years, AAXIS team members have demonstrated an ability to deliver high-quality solutions for challenging customer requirements.
"We're fortunate to know AAXIS, and grateful that they share our mission of delivering digital commerce solutions that meet the diverse needs of the industry and B2B commerce businesses", said Yoav Kutner, Oro's CEO and Co-Founder. "AAXIS has made and continues to make tremendous inroads in B2B eCommerce and we are delighted to have them join our 10th-anniversary celebrations."
With strong ties to Oro, the folks at AAXIS have become more than just partners, believes Kutner. They are like-minded friends that truly understand B2B eCommerce. They are willing to take on new challenges and shake up the status quo – something that we believe is crucial in driving innovation forward in the industry as a whole. 
Aside from their expertise, they share our values of humility, focus, and perseverance. They let their work speak for itself through increased growth, customer loyalty, and satisfaction.
Stay Tuned for More!
Over the next few months, we'll launch more videos featuring the people behind Oro, and those that help accelerate Oro forward. We're giving everyone – from our employees, partners, to friends an opportunity to share what Oro means to them and what it's like to be a part of the ecosystem.