As part of our 10th-anniversary celebration, we're celebrating the people who, through their creativity, hard work, and dedication, have grown Oro to what it is today. We continue our series of video interviews with members of our team members and the ecosystem at large.
What is Oro's Ecosystem?
The Oro ecosystem is the culmination of relationships and connections built over the past decade. We like to think of ourselves as a diverse group of professionals united by a common goal. We are incredibly proud of everyone's accomplishments and believe that's something worth celebrating.
Among them are our friends at Smile.eu who have been with us for over 7 years now.
Partner Spotlight: Smile
Smile is the European leader in open source digital services. Over three decades, Smile has delivered some of the most groundbreaking solutions for the world's biggest brands. Today, the company has more than 1,700 professionals working on projects across the European Union.
We asked Jean-Charles Bordes, Head of Digital and eCommerce at Smile, what makes Oro's approach to digital commerce so unique and different from its competitors.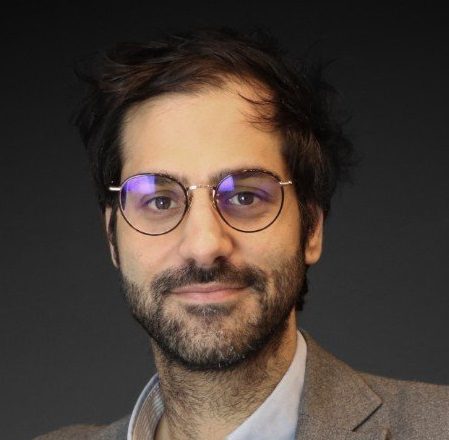 I think due to [Oro founders'] experience in eCommerce and product development, they can avoid some of the traps in the complex B2B environment and build the best product that B2B customers need for today and tomorrow.
Jean-Charles Bordes, Head of Digital and eCommerce at
Smile
When asked about what makes Oro different, Bordes said: "[Oro shares] something special with us, and that's the open-source DNA in terms of mindset."
"Not just in terms of technology or product, but in terms of mindset – it's one of the defining characteristics and criteria we look for in a partner."
In addition to sharing the same open-source approach, both Smile and Oro understand the B2B market and what it takes to make a difference for B2B clients. Over the years, Smile and Oro worked shoulder-to-shoulder to help brands like Azelis, Dunlop, Chubb, Igual, Cleon, Alliance Marine and Calestor Periway digitally transform, drive productivity, and deliver excellent customer experiences.
Last year, Smile won the Innovation Award at our inaugural Oro Brilliance Awards. This award recognizes companies that demonstrated exceptional leadership and innovation with Oro's products. It's a testament to Smile's commitment to excellence and ability to deliver cutting-edge integrations using Oro products that meet demanding customer requirements.
How Smile Propels the Oro Ecosystem
Over the last decade, we've built a partner ecosystem that spans every corner of the world. It's a community that combines top minds and our collective product expertise to deliver solutions that transform businesses. Naturally, Smile holds an important place in our ecosystem.
"We're extremely proud of the privilege to know and work with Smile. They are, without a doubt, leaders in eCommerce digital transformation who know the intricacies of the industry and B2B businesses. Most importantly, they share our mission of providing innovative, flexible, and scalable solutions that today's businesses require for success in the future," said Yoav Kutner, Oro's CEO and Co-Founder. 
Just like us, the team at Smile prioritizes the open-source approach. They share our values of openness, transparency, and relationship-building. That helps us overcome any challenge and meet customer goals, no matter how complex they may be, believes Kutner.
Together, both Oro and Smile raise the collective B2B eCommerce bar and push the industry forward.
Stay Tuned for More!
Over the year, we're featuring more people and faces behind Oro. We're giving everyone a chance to share what Oro means to them and what it's like to be part of the ecosystem.