A version of this article has been published in The Evolving Enterprise, contributed by Yoav Kutner, CEO and Co-Founder of Oro Inc.
Several companies offering Configure, Price, Quote (CPQ) tools received hefty investments last month. But many are questioning whether CPQ solutions are needed at all. 
One alternative is eCommerce solutions with native configurable product functionality. Some B2B eCommerce solutions, such as OroCommerce, have native quoting and quote negotiation functionality, configurable rules, and workflow automation. These features allow you to negotiate configurable orders smoothly while setting up any logic behind product bundling or quoting and ordering processes. 
But why not connect CPQ to B2B eCommerce via an API? While possible, this approach proves costly and time-consuming, not least because it will require the purchase of two licenses. A better option is to opt for a solution that can be customized to your requirements and ensure scalability as your business grows.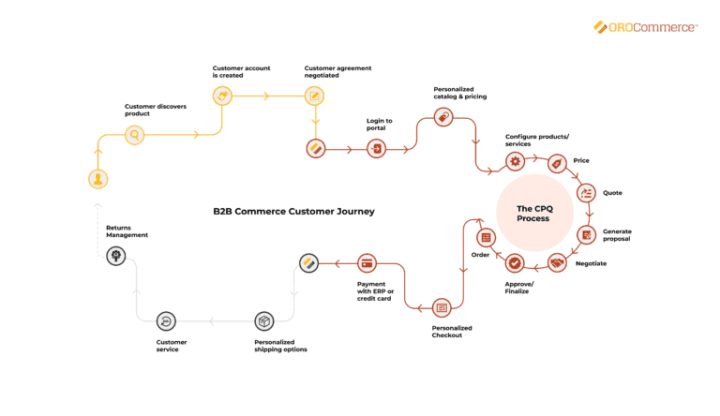 Many factors impact a product's price, including seasonality, pricing spikes, material costs, and inflation. A CPQ tool must assess all these elements to ensure the business stays profitable. But it's not uncommon to adjust prices for finished goods based on market willingness to pay. A B2B eCommerce solution better handles these market-driven fluctuations, offering greater flexibility for dynamic pricing.
In addition to these challenges, many legacy CPQ systems offer little flexibility and are difficult to implement due to code-heavy customizations. On the other hand, B2B eCommerce systems are more comprehensive in terms of sales teams' activities, actions, and insights.
The bottom line is that CPQ systems are not the only solution to consider for your price and quote processes. B2B eCommerce is becoming increasingly sophisticated, offering an attractive alternative.